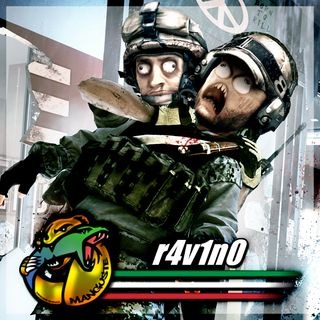 Platoon Presentation
Created really more for a Fun Networking Platoon than Competitive Ladder Gamebattle Clan. I think we all know running solo in Rush or Conquest can be frustrating, so here we can exchange FR, playtimes, tips & tricks, etc.
Platoon feed
New Montage "Let It Be": http://youtu.be/8j5UzvGBQaU

Crossbow (Xbow) Footage: http://youtu.be/4zwsFJ8QFp0

MOHW: Raven Trolling: http://youtu.be/pBOu3OsO9eo

Why Blops2 is a FAIL Video: http://youtu.be/Bw8jvz49hxs

zippy_the_cat

Hmmm ... pwnstar, Lvlcap and even Nasa seem more favorable to the game. Of course it looks like they all run it on PC. Is this a platform-specific problem?

wkryder

im not sure. i know in MW3 they had ded servers on PC. im unsure if blops2 on pc is same or not. this is my xbox experience thus far.