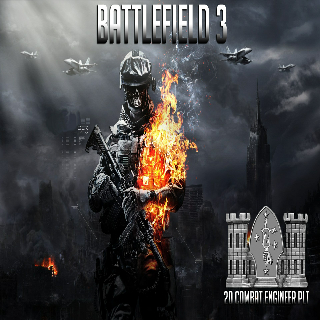 Platoon Presentation
This Platoon is base from 2D Combat Engineer Battalion, 2D Marine Division (USMC). Base out of Camp Lejeune, NC. This is who the platoon is name after.

Our Mission: Locate, Close with and Destroy the enemy by fire and maneuver or repel the enemy's assault with fire and close combat.

The one thing you can say about this platoon is that we are friends first. We play on fraggedNation. We love to win but we respect each other. We play together and fight together. K/D does not matter… If you can play as friends and stand by each other then you have a spot on this team. Please apply first at www.2cep.enjin.com Thank You…. R/S The Gunny!

Here are the section of 2d Combat Engineer Platoon:
2CEP 1st Sqd
(1) Come practice 3 times a week
(2) Be able to play 1 fraggednation match a week. (Friday or Saturday)
(3) Have a mic.
(4) Check webpage everyday for updates and upcoming matches.
(5) Attention the squad meeting. (Time to be determine)
Position Open: Match Coordinator, Tactical Officer, "A" Fire Team Leader, & "B" Fire Team Leader
Notes: Open to 10 Members. You can join this squad if you have the time and leave the squad then come back when you have time again. Practice time will be on when all members can get on together. Your tags will still be 2CEP still

2CEP
(1) Always respect your team mate
(2) Play with team mates if online.
(3) Check Web Page once a week.
(4) If need be.. Sub for a Fraggednation Match
Position Open: Match Coordinator, Tactical Officer," D" Fire Team Leader, "E" Fire team Leader, & "F" Fire Team Leader
Notes: Open to 60 Members. You can move to 2CEP 1st Sqd if time permits in your schedule.

Platoon feed
There are no more events to show