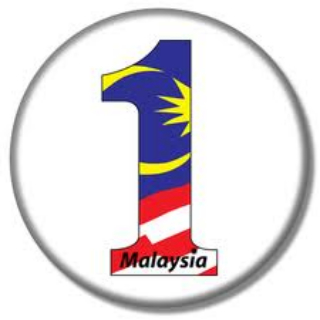 Platoon Presentation
Welcome to Malaysia's one and only 1Malaysia (1MY) platoon!

First of all, we at 1MY would like to congratulate you for taking the decision to join 1MY. We strongly encourage all our members to set 1MY as their primary platoon to promote the 1MY brand.

1MY was created by Malaysians for Malaysians and our primary goals are as follows:

1. To promote a GENUINE 1Malaysia where ALL Malaysians are treated EQUALLY regardless or race or religion.
2. As a forum for BF3 gamers interested in talking about Malaysian politics while playing with other like minded gamers.
3. To form an Elte Squad with regular training sessions in the near future.

1MY welcomes all Malaysians young or old, new or veteran. We emphasise Playing The Objective to win as a team. We put the team above individual glory.

Our emblem will be incrementally modified over time until a final one has been decided upon.. The 1MY team is hard at work to bring all members more perks soon.

In the mean time, enjoy yourself and keep your eyes peeled for more updates!

Regards,

The 1MY Team.
Platoon feed
There are no more events to show