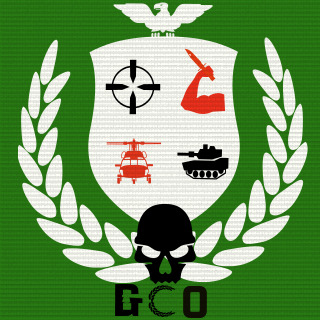 Gh0st_c0mpany_
Tag:
[gC0]
Fans:
18
Created:
2012-01-20
Platoon Presentation
Gh0st_c0mpany_

Founders;
XxStr8LoCo187xX

Leaders;
the_guy_who_wins
Caaba56
Zeke313


Veteran member;
NorthernBoyka
WolfSlaughterer

Now Recruiting!

Main game modes
1. conquest
2. squad rush
3. rush

Requirments


1. Must have a mic.
2. Positive K/D
3. Must play comfortably with at least 2 classes
4. Recruits with multiple platoons must wear gC0 clan tags at all times
5. Must play primarily with gC0
6. Must work good as team and play objectives
7. Make it your business to friend and play with other clan members! get to know your team
8.Check your battle log as often as possible atleast twice a week


looking to start clan battles when we get enough players who can play regularly. message any of above members if interested in joining.

vehicle main fields;
MBT: driver,XxStr8LoCo187xX,Caaba56; gunner,the_guy_who_wins,WolfSlaughterer
IFV: driver,the_guy_who_wins,XxStr8LoCo187xX; gunner,Zeke313,WolfSlaughterer
Attack heli: driver,the_guy_who_wins,Zeke313, gunner,Caaba56,WolfSlaughterer
Scout heli: driver,XxStr8LoCo187xX,the_guy_who_wins,
Jet: driver,Zeke313,hammerhead29,XxStr8LoCo187xX


leader main fields;
Assault class; XxStr8LoCo187xX,Caaba56
Support class;the_guy_who_wins,Caaba56
Enguineer class;XxStr8LoCo187xX , the_guy_who_wins,Caaba56
Recon Class;, the_guy_who_wins,Zeke313


Veteran members eg. long term good team players may be considered for leaders wen leaders are being picked eg u cannot become a leader without first becoming a vet member

If u wish to join feel free to apply if accepted you will be put on a test trial pending approval of leaders

WE DO NOT GLITCH OR CHEAT OR BOOST OUR STATS if u do this then this clan is not for you! real players please!







Platoon feed
There are no more events to show