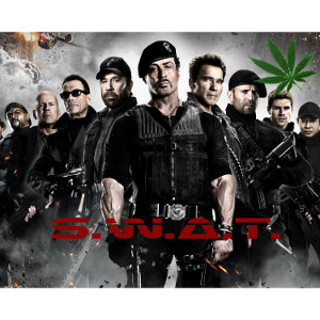 S.W.A.T.
Tag:
[SWAT]
Fans:
23
Created:
2012-03-09
Platoon Presentation
Special Weapons And Tactics

Questo è un clan creato per cazzeggiare, ma anche per fare clan war. Chiunque voglia sfidarci, contatti il fondatore o uno di noi. Facciamo clan war in qualsiasi modalità!!
In questo plotone non ci sono regole ferree spastiche, solamente di rispettare i membri senza offenderli... possibilmente avere il microfono e sarebbe bello se qualcuno tenesse la tag clan che è figa!!



--Fondatore--
Lore797

--Capo--
Marco3-7-1997

-------> Clan War o Amichevoli disiputate <---------

- [22\03\12] SWAT vs PRL = 3-1
- [12\10\12] SWAT vs CIS = 0-4

-------> Clan War in programma<---------

-Contro i Ghost Warriors Elitè (Prossimamente)

-Contro gli Italian Force (Prossimamente)

-Contro gli Out Of Control (Probabilmente settimana prossima)



PARTECIPATEEEEEEEEEEEEEEEEEEEEEEE :DDDDD


-------> Amichevoli <--------

-Contro gli Italian special Force (In questa settimana)
________________________________________________________________________________________


Inno UFFICIALE del nostro clan:

DAMMI UN METRO DI CARTINA - https://www.youtube.com/watch?v=ixdFNHfuUbQ&feature=player_embedded#!
Platoon feed
There are no more events to show