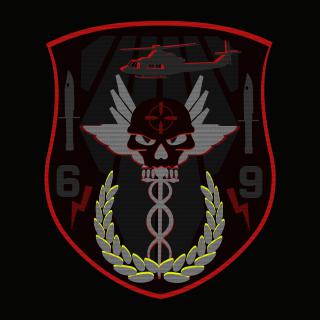 Combat Search & Rescue
Tag:
[CSAR]
Fans:
10
Created:
2012-04-01
Platoon Presentation
Combat Strategic and Rescue Operations Squadron.

Non Timetis Lessor

Friends may come and go, but enemies accumulate.

In the darkened forest deep,
In silence now they run.
Like shadowed ghosts through forest, sweep.
Their hunting's now begun.

Gray shapes seen there moving fast,
With yellow eyes aglow.
T'ward that scent they've caught at last,
Through all those woods they flow.

On they run all through the night,
With stamina they go.
Hunger gnaws their bellies tight,
But never do they slow.

Saliva drips from hanging tongues,
As they pick up speed.
Gasping forth from burning lungs,
But still in strength proceed.

Then in their sight their prey is found,
A bit more speed they find.
With slashing fangs their prey is down,
To death it's now resigned.

With bellies full they howl aloud,
At that full moon there.
Sitting beneath the moon light's shroud,
Their mournful howls share.

Soon they are off to hunt again,
In joy they go out.
Hunting through dark wooded glen,
Their strength and speed they tout.

In the village there is no doubt,
They hear that mournful howl.
They all know now whose about,
The wolf pack's on the prowl.

" We're not here to do the decent thing, we're here to follow fucking orders!"
Platoon feed
This video totally reminds me of CSAR and how we roll : http://www.youtube.com/watch?v=_Ar-niqkeDQ&sns=em

CSAR still goin strong!!!!!!!!!!!!!!!!!!!!!!!!!!!!!!!!

I updated the code of conduct. Please read it, guys Acknowledge that you've read it by clicking " Hooah" to this status.

Finally we have a five man fire element squad. I am excited to dominate the scoreboards with my fellow wolverines as a elite team that excels in teamwork and efficiency. Officially, our squad compromises of : Zombie2900, BeefySheriff, Chuy, Oregeon, and Mysterykid666. All of us are pretty much versatile in all roles, so i don't really need to assign the roles, but logically, a fire team should have one engineer, one medic, one gunner and one recon. However i prefer it to be two medics, one gunner and one engineer because we usually encounter a lot of enemy armors and Zombie2900 is the guy to blow em up. I'm the bait to distract the driver, while ya'll should do your part to disable the threat. We are the best of the best. Let us be ghosts out there on the battlefield and summon shock of awe upon the noobs who dare to challenge us. We are the wolf pack that everyone should fear, and there should be no reason for them to think that we are friendly.