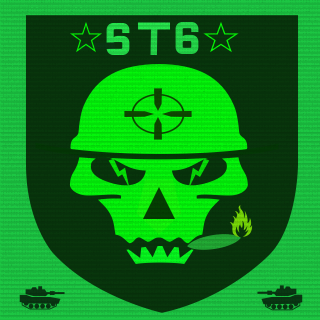 SEAL-TEAM-6
Tag:
[ST6]
Fans:
101
Created:
2012-04-18
Platoon Presentation
YIPI KI YAY...GITER DUN...DRINK SUM BEER N HAVE SUM FUN!!!
Platoon feed
wanted to say thanks to everyone who made this game fun to play.

ARE U READY FOR SUM ...BF4?

BETA BF4 ...is ok but no team chat... im used to a full audience...

Show 1 more...

mjl4vols

lol!!!!! Yal luv me alllll homo!!!!! wait what hello hhuuuuuuuuuuhhhhhh!!!!!

Been away 3 months. First night back on HC map and go 15-6 and MVP 2. Seems like I never left. Lol. So what server names now? Found one of thoriums. Anymore?

and thnx to all my friends ...list is to long to mention.....GiTR-DuN...NuFF SaiD!!!

Show 3 more...

OMAHGOONESS

My fav tank driver! Will gun 4 u all day every day!

mjl4vols

Im the favorite tho fa sho!!!!!!!

thnx...STVI , MAD , ZERO , F4SJ , XCIX , KILA , AOC , BFM , and even ST6 kyzer...for being ally"s in the course of our battle"s.

THOTR

Gen. Chester Pulley would beg to differ...hmmm hmm don't know bout some of those arrogant fuks

thnx.... MACALLEN,THORIUM,TENNVOLLS,NILEST and ROTTER...for yur leadership rolls.