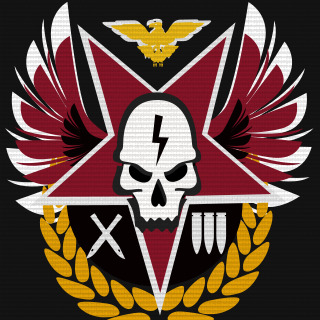 Mister-E-Men
Tag:
[JEDI]
Fans:
17
Created:
2012-05-08
Platoon Presentation
We are a group of individuals that believe in teamwork and our major goal is to win as a team and not as individuals. Our main objectives are to have fun, work together as a team to seize the objective! Our members have fun and help each other out at all costs. We leave no man behind and work in complete harmony to achieve the ultimate goal of WINNING.
During platoon Matches it is asked that you Brandish The (JEDI) or relevant SW four letter clan tag ex.."SITH-YODA-R2D2" as we take pride in our Clantag after all it is Your Clan and a clan to be reckoned with, and above all... HAVE FUN!!!

ATTENTION: Mics are crucial for proper communication, so if you have one please use it and Please be sure to set the VOIP to TEAM so we can communicate with all respective squads.

*Any new applicants or recruits must play a few rounds with Founder and top leader ( ZM_SN1P3Z) in order to be added to the Platoon "that way we can get to know your playing style and abilities, and please list your specialty and or skill-set to add to the Platoon Ranks & personnel description*

--LEADERS--

(GEN) Mr-E-Machine82nd: Commanding Officer, Alpha Company Squad Leader - Tactics & Strategy, C4 Technician, Master Dog Tag Collector, Aircraft H.A.L.O. Diver & Shotgun Surgeon

(2LTG) ZM_SN1P3Z: 1st in Command, Bravo Company Squad Leader - Elite Sniper, Over-watch Spotter, Master Recon Combatant and all around Baddass

(MG) SGT-MADMAN: Chopper Capt, Arial support and Transportation tactics


PLATOON TERMS OF SERVICE:
Promotions granted by performance
Lack of performance and/or Insubordination may lead to demotion

(WE FIGHT TOGETHER AND WE FALL TOGETHER)
Siding with the Enemy to gain the win ie."Treason" Is UNACCEPTABLE (Unless for Server Balance) and includes Court Martial, Stripping of Platoon Rank, and or Dishonorable Discharge by Unanimous Platoon Leader Vote, depending on the severity.
Platoon feed
There are no more events to show