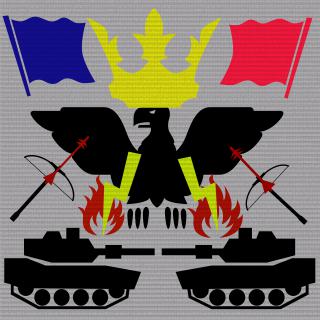 Elite Soldiers
Tag:
[ES]
Fans:
21
Created:
2012-06-06
Platoon Presentation
Wanna be on my platoon? Only requirment is you to have a mic. Because we all have mics but if you don't have a mic then it's ok too at least you are good player then.

Squads:
1.Alpha Firesquad
Head_Hunter779
klscott5
CowboyMD
toslow16

2.Bravo Firesquad
TheNinjaCoww
Virus_deadly21
Greene_14
Calagus1

Still working on for 12 man team.
Gonna write down the clanmatches when they will take place so don't be suprised when i choose you to be on the clanmatch on BF3 maps and B2K maps there will be 12vs12,on Close Quarters(CQ) 8vs8 and Squad Rush 4vs4(Any Map) also Armored Kill(AK) 12vs12 look forward to those clanmatches!

This clan has moved on to BF4!
I'll see you on The Battlefield,Soldier!Good luck!
Platoon feed
There are no more events to show