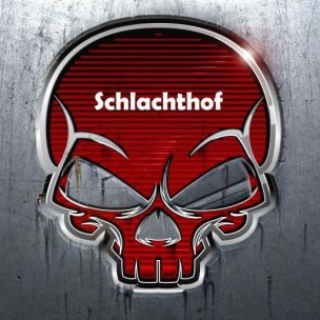 Schlachthof ™
Tag:
[SH]
Fans:
38
Created:
2012-07-06
Platoon Presentation
Aus privaten gründen werde ich mich aus dem schlachthof platoon zurück ziehen und meinen server meinem clan DCB übereignen. Spieler mit adminrechten werden diese daher verlieren.
Es war ne schöne zeit mit euch und ich bedanke mich dafür. Neuer leader des platoon ist Amboss.
Sorry.


Welcome to the Schlachthof Platoon.
We are playing Battlefield on PS3.

This platoon is for all gamers who like to play on our servers and want to be a part of it.

This is NOT an official clan, just a platoon.
But all members can use the TAG [SH] (tag must be set in your profile).

You don´t have to pay anything.
Just respect our serverrules.

VIP and [SH] never get kicked from server for admins or friends. VIP connect faster if server have no empty slots.

Have fun.

##################################
##################################

Willkommen beim Schlachthof Platoon.
Dieses Platoon ist für alle Spieler, die gerne auf unseren Server spielen und ein Teil davon sein möchten.

Dies ist kein offizieller Clan, sondern nur ein Platoon. Alle Mitglieder können das TAG [SH] benutzen (Tag muss in deinem Profil gesetzt werden).

Wenn du Mitglied werden willst, brauchst du nichts bezahlen, lediglich unsere Serverregeln achten.

VIP's und [SH] Spieler werden niemals für Admins oder Freunde gekickt. VIP's haben Warteschlangen Vorrang.

Viel Spaß.

++++++++++++++++++
OUR SERVERS
++++++++++++++++++

================================================
SCHLACHTHOF - 24/7 Metro, Basar, Seine & Damavand. 200% Tickets
===============================================
ADMINS:
AmBosS_Kraft (owner), Roadtrain76, Sberky89, xx--de_mayo--xx, Junky_Monky2, Hamburger-Jung1
VIP-PLAYERS:
None

Wir suchen für alle Server, Stammspieler und Serveradmins. Bei interesse, schreibt uns an.

We are looking for all servers, server admins and regular players. If interested, write to us.

Platoon feed
There are no more events to show