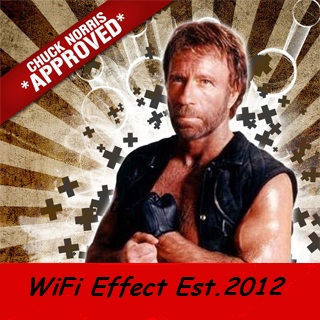 Platoon Presentation
WIFI Effect ™ is a PC-Gaming platoon. Established by Robbie Lee in 2012, we're focused on creating both a fun and competitive community. Slowly but steadily, WiFi members have increased to a very healthy number. We currently have two divisions :

The WiFi Effect Division:
This Division consists of members that are casual and in the middle of casual and competitive.

The WiFi Elite Division:
The name has already proven itself. Housing the competitive players, this division is focused on winning.

We have a Teamspeak 3 server now!
Server Address: ts3.gamersplatoon.com

As long as you're ONLINE, you must be on TEAMSPEAK 3 unless you state a VALID REASON for your absence. Thank you.

Download teamspeak 3 from: http://www.teamspeak.com/?page=downloads

FOR PEOPLE INTERESTED IN JOINING:

Add WiFi-RobbieLee/ ZinaidaAC




Founder: RobbieLee

Training Sergeant : LegendGhost
Operation Sergeant : ZinaidaAC

We have got no room for players with ego, or attitude.

Platoon feed
How are you guys these days?

RobbieLee1402

Hey ! Been really busy with college commitments how about you ? :)

JohnWalter

I'm done with college just graduate on march :) I'm currently working right now :D as Software Engineer

3 Weeks Ago I announced the disbandment of the clan. I said it already , I will come back. I will keep my promise- if Titanfall comes out as a good game, I shall buy it and make WiFi the fun clan it used to be. RobbieLee.

I'm sorry to announce the disbandment of my clan that has reached it's 2nd anniversary today, WiFi Effect. I have decided that other commitments have affected this decision. As I announce this I feel very awful, because of the good times we had together as a clan. As I slowly moved to other things; the only game I played often was Dota 2. Our teamspeak server will always be there; I will always be there if anyone is online to game. I take full responsibility of failing to be active in Battlefield 4. it is here where I will acknowledge our main members that have stood with me for a long time: Logan, TerryTay, Ghandi, RazerShaft, Kupinade, Kennedy, Bajaj, Tesh, Ace, Dorasuper, Terran, ArisIrfan, Amer, Dzik, Wuggern, Nalvendor, Nokia, Bujang_Lepat and many more. I will never ever forget what you guys have did and made me the person I am today. So this is it; the disbandment of WiFi Effect. It has been a great time. FAREWELL, BUT NOT GOODBYE. Signing Out, RobbieLee.

omg this is sooo old after lee die the platoon die with it r.i.p lee i will always love you

Everyone here, WiFi is going to have a new platoon on BF4, everyone please apply there, thank you. http://battlelog.battlefield.com/bf3/platoon/2955065217485220178/

It still confuses me how we still have a platoon image ._.

KriegBunny

I believe it was because that one was uploaded before they came up with the dumb idea of not allowing custom images.

First of all, I would like to apologize for the lack of activity in our BF3 section. I know for some of you I promised a good, active clan and so far I haven't been able to do that. Secondly, I wish good luck to all the South-East Asian students having their exams before the BF4 Launch. I can, however, guarantee that this clan WILL be FULLY ACTIVE when BF4 launches. Oh, how I relish the fun in playing with friends again. May The Force Be With You, RobbieLee.

Show 5 more...

Shattered831

I heard the oct. 1st is European and wont be in the states till the 29th, not sure if there is truth to that.