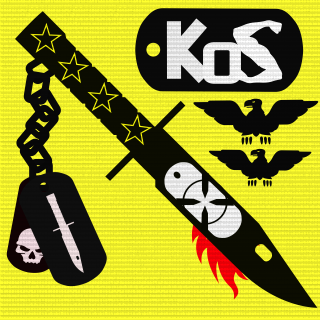 Knifes of Sver
Tag:
[KoS]
Fans:
57
Created:
2012-07-17
Platoon Presentation
IN THE DAY'S OF MAG WITH THE KNIFE IN HAND FOUR MEN HAD A PLAN THE KNIFE WAS ALL THAY NEEDED TO WIN TO HEAR THE ENEMY CRY AND SCREAM SCARED TO FIGHT THEY SHOOK AND HID PISSED THEIR BOOTS.
THIS IS KoS WE ARE KILLERS FIGHTERS WE FEAR NOTHING WE TAKE TAG'S WE RECORD AND TBAG GUARD YOUR SELF AND YOUR TEAM WE R WATCHING AND WAITING FOR YOUR TAG'S!!!!!!

Platoon feed
There are no more events to show