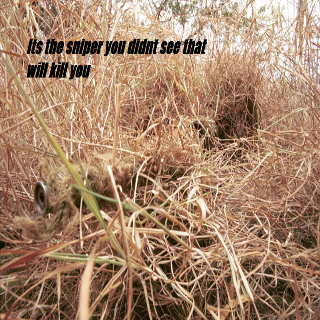 Platoon Presentation
SNIPERS
Sneaky
Night
Infesting
People that has
Equipped w/
Rifles and
Scopes.
By USMC_Sniper9

FMJf is FMJ's Covert and Elite Sniper Unit. stands for: FMJ-FOXTROT . This unit was created by
and is operated by FMJs-ReconSniper (a.k.a. Paul from Alaska, U.S.A. ) an FMJ General and real life
USMC Recon Sniper with combat experience. They are made up of Team Leaders, Assistant Team
Leaders, Point Men, Navigation Men, two Shooters and two Spotters each team. Each tasked job
assignment is solely dedicated to each personnel. We always stick together and work as a team to
maintain our elite strategic status. FMJf Members are top of our class, best of the best, we're swift, silent
and deadly. We follow strict Codes and SOP's (standard operating procedures). It's very difficult to
become an FMJf Member because we have very high standards, but if you can achieve membership you'll
become a part of an elite and very proud team which is an important part of FMJ.


Platoon feed
There are no more events to show