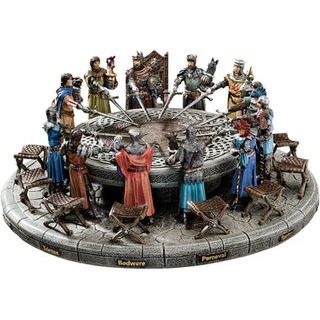 Knights of Round Table
Tag:
[KRT]
Fans:
57
Created:
2012-08-11
Platoon Presentation
Requirements for KRT:
1. Must wear KRT tag at all times
2. Must work together as a team
3. Communicate as often as possible
4. MUST be active on battlelog
5. NO DRAMA
6. Obey rules of any server that you play on.
7. Do not quit on your fellow knights during a match, if you feel that you need to quit wait until after the match unless an emergency.

We are not a stat based clan, we value teamwork over stats. If you can work as a team and communicate then please apply to our recruiting page at KRT Recruit.

If you would like to set up a clan match please contact Rocky0420 or xxMufasa4486xx.

Friendly clans: SiCk, ICE

KNIGHTS, RAISE YOUR SWORDS!!!
Platoon feed
There are no more events to show