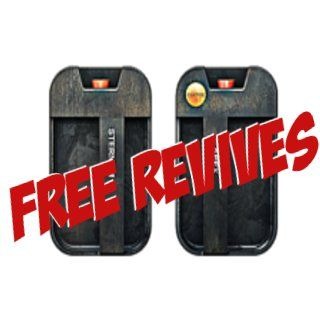 Platoon Presentation
http://img11.hostingpics.net/pics/322921FreeRevivestag.jpg
Hey guys ! Revives are Free you know, so take out your defibr' and REVIVE please !

Aparently a lot of people doesn't know what are the defibrilator made for, so just to remind :

The defibrilator is made to revive your fallen teamate, it takes one second and gives you 100 points (110 if it's a squad mate !) so revive them when possible, it makes your team save tickets (you know, those numbers which define if you win or lose!)

Just remember to not revive in the fireline !

(no need to put any tag, this is a platoon made to regroup) Feel free to join!

________________________________________________________________________________________

Les reanimations sont gratuites vous savez, alors sortez votre défib' et RÉANIMEZ svp !

Juste en cas de rappel, car apparement beaucoup en ont besoin :

Le défribrillateur est fait pour réanimer ses équipiés tombés au combat, ca prends une seconde et vous fait gagner 100 points (110 si vous faîtes parti de la même escouade !) alors réanimer les quand c´est possible, celà fait gagné des tickets à votre équipe (vous savez, les petits nombres qui définissent si vous gagnez ou bien perdez !)

Rappelez vous seulement de ne pas réanimer dans les lignes de tirs !