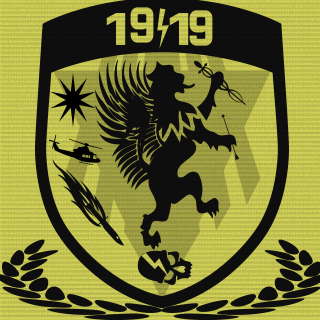 Platoon Presentation
READ ALL !

Welcome to SoulStealers simulation platoon page.(Non Competitive) We specialize in bringing military simulations to bf3 and soon to come bf4. Conducting training and operations on a weekly bi weekly bases.

Training courses consist of
Basic (enlistment)
Advanced squad
Mechanized infantry
EOD (explosive ordinance disposal)

All of witch will be used in both operations and public server matches. All members are to follow ranking structure in place. Promotions within the platoon are earned with dedication and participation.

Notifications will be sent out to each member via email

If you are interested in joining the SoulStealers platoon please send a email to

SoulStealers19@gmail.com
include your PSN ID, region, age

(REQUIRMENTS)
*Discipline
*18yrs or older
*North America region
*must have a microphone
*Soft recruiting for members*

Soft recruiting is the act of promoting our clan to non-clan members for possible recruitment.* *Keep in mind the requirements for the platoon when soft recruiting*

For recruitment contact
Colonel-knowyourlimits5 (founder,recruiter)
Lieutenant Colonel - ArmaHellspit (leader,recruiter)

Platoon members ranks
N1nja_-_Santa-Lance Corporal E4
Joe Nooo- Private E2
Gamepilot- Private E2
Bam_Bam- Private E2
Aphois_Dark- Recruit
Platoon feed
The new website is up guys, check it out. www.soulstealersplatoon.com

Hey guys, I should be back on this week. Been tough since the passing of a good life long friend. Im excited to get back on and fight with the platoon. All members will receive a email this week explaining some new changes we're putting in place and we also have some promotions to hand out. Id like to welcome back to the platoon Mr BamBam Jr, and also welcome to the platoon Aphois_Dark. He has yet to attend BT, so I would like members to link up with him and tare some shit up in tight squad play! Ill be on as soon as I can to catch up with everyone. Cant wait. SoulStealers Hooah!

SS19/BF4, couldn't be more excited !

http://www.soulstealers19.com/join-soulstealers-today.html

SS19 personnel check your email for training and operation schedule, reply ASAP!

SS19 personnel check your email for operation schedule.