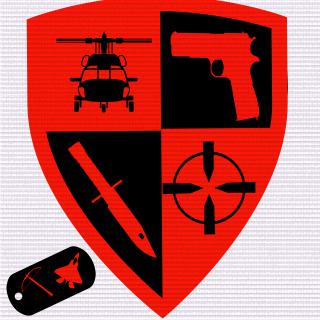 The Silent Killers
Tag:
[TSK]
Fans:
4
Created:
2012-12-18
Platoon Presentation
Youtube: http://www.youtube.com/user/TheQuadLaunchers?feature=mhee

This is a group spesificly for FUN. I don't care about any goofing around, go out and have FUN! We will clan battle if anyone would like, and that is the only time we will get serious.

Any junk/drama, hash it out with the person you have the issue with. I will not tolorate drama within the group.

Feel free to apply, always looking for new members.

I do Youtube so when I am recording is when I really need you members to go all out on the goofball mode ;P
Platoon feed
thanks for the promotion sir!

I'm thinking about actually making this a competetive clan. But organization is not my thing. I'm more of a battle commander. Anyone else willing to organize anything?

LabVIEW_Master

what do you need? we will need to have squads, figure out what everyone is good at and place them in their respective strengths....you're a tactics guy. I think that Jay is wanting to take TKE competitive again, perhaps we could

New video is finally up! http://www.youtube.com/watch?v=RlzZtbPYwws&feature=youtu.be

Ok here is the plan for the next few videos. There is going to be an easy-edit chipmonk troll when I get back from out of town Monday, after that I will do a either a L85 review or a sniping montage.

And got another video up http://www.youtube.com/watch?v=0ddlStW2uZQ

Wishing all my friends a very Merry Christmas, hope you have a blessed one!