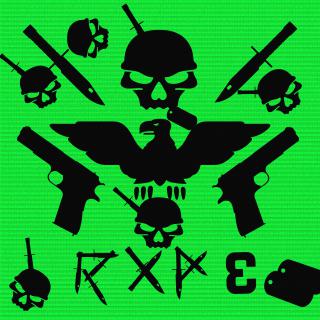 RXPE tags
Tag:
[RXPE]
Fans:
10
Created:
2012-12-18
Platoon Presentation
(ReallyAwsomePeopleExploiting)tags
GTAG is a freindly clan*members that want to join RXPE will not be required to change their clan tag!

this clans main focus is the collection of dog tags.
u must utilize the use of your knife/acb when possible.
we are recruiting. to be in this clan u must wear the clan tag (RXPE)tags
* To become a leader you must make an affiliate clan that involves (RXPE). like our affilliate (RXPE) MOST FEARED
if your not so great with the knife and enjoy doing other things like rush or conquest. by all means make a subdivision of rXpe and let the leaders and founder know . and invite at least five people.
our subdivisions are:
R4PE MOST FEARED
R4PE KNIFED
*you must be a member of rXpe tags and meet subdivisions requirements to join.
Platoon feed
There are no more events to show