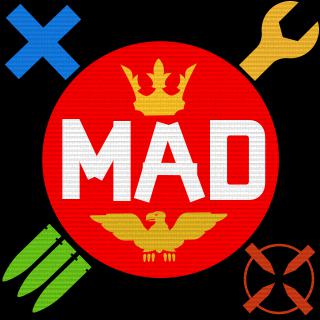 MAD SQDM Team
Tag:
[MAD]
Fans:
10
Created:
2013-01-28
Platoon Presentation
Welcome to the MAD CLAN NZ/AUS SQDM Platoon!
-----------------------------------------------------------
This platoon was made to represent the abilities of the MAD Clan in SQDM battles.

Members
Team 1-
Pighunterjr
Dumbie1874
spiderwebfx
supvic
Lethalsaints

Team 2-
PhRanTK or xavier-brizzy? (PhRanTK is only available Sundays and Mondays)
Fiqst
Speedie_Petey
Crazy_cro69
Luciferthefallen


Platoon feed
Can we please look into scriming some1 soon?

Speedie_Petey

Once we're done with the squad rush we'll be looking to do some SQDM and an 8v8 CQ comp. I have a post on the main platoon page for it.

Speedie_Petey

Welcome in bro. We're looking to start this up in a few weeks maybe. Along with an 8v8 cq ladder.

The SQDM tournament has been reorganised for after the SQ Rush so expect this page to be empty until then.

Show 1 more...

Th3_Cr4zY_Cr0

me and brizzy play sqdm alot, good way to get your teamwork on lock!

Maybe PHranktk should replace me. Got word today have to go to nightshift for 2 weeks for 12hr nights. not sure when it starts but might be better to replace me in case I cant be called upon. Better to be safe than sorry...

I play with a few of MAD members SQDM a bit often when we find servers and we f*** shit up ill get them to join too.