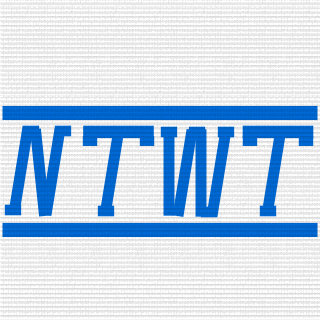 Platoon Presentation
New Team of Weapons and Tactics [PC Network - #1]
▬▬▬▬▬▬▬▬▬▬▬▬▬▬▬▬▬▬▬▬▬▬▬▬▬▬▬▬

Welcome to the official (PC Network) Battlelog Platoon page for the New Team of Weapons and Tactics Organization. The New Team of Weapons and Tactics ("NTWT") is a professional gaming organization founded in 2008, with a foundation built on the principles of simplicity, courtesy, professionalism, and respect.

The New Team of Weapons and Tactics supports DICE/EA's Battlefield 2142, Battlefield 3 and Battlefield 4, in addition to various other popular games. For more information on the New Team of Weapons and Tactics, visit our website at http://www.teamofweaponsandtactics.com/.


Quick Links
▬▬▬▬▬▬▬▬▬▬▬▬▬▬▬▬

Official Website: http://www.teamofweaponsandtactics.com/
Community Forums: http://www.teamofweaponsandtactics.com/forum
Department of Human Resources: http://hr.teamofweaponsandtactics.com/
Department of Information Technology: http://it.teamofweaponsandtactics.com/


Quick Information
▬▬▬▬▬▬▬▬▬▬▬▬▬▬▬▬

» For general help and support inquiries, visit our website or our Community Forums.
» To get in touch with us, visit our Contact page on our main website.


Recruitment Information
▬▬▬▬▬▬▬▬▬▬▬▬▬▬▬▬

Applications for recruitment are currently closed. For more information on recruitment, visit the Department of Human Resources page at http://hr.teamofweaponsandtactics.com/.


Services Disclaimer
▬▬▬▬▬▬▬▬▬▬▬▬▬▬▬▬

By using services deployed by the New Team of Weapons and Tactics, one automatically agrees and is bound to our global Terms of Service, Privacy Policy, the Service's Terms of Service, and the Terms of Service for the game and/or service developer. The New Team of Weapons and Tactics and its subsidiaries reserve the right to update or change any of its Terms of Service for any reason, at any time, with or without notice. For more information, visit our website at http://www.teamofweaponsandtactics.com/.

Copyright © 2008 - 2014 New Team of Weapons and Tactics Organization. All rights reserved.

All names, logos and captions are registered names and/or trademarks of their respective owners, where applicable. "New Team of Weapons and Tactics", "NTWT", the New Team of Weapons and Tactics logo, and "Simplicity, Courtesy, Professionalism, Respect" are all registered trademarks of the New Team of Weapons and Tactics Organization.
Platoon feed
All TeamSpeak 3 servers moved to address: "ts3.ntwt.us", with the same port as previous.

NTWT Administrators: Server Administrator Documentation is now online: https://www.teamofweaponsandtactics.com/res/dir/docs/game_bf3/doc_bf3_admin.pdf and the server is here: http://battlelog.battlefield.com/bf3/servers/show/pc/237db9ce-e894-45d3-a4a5-82d8624bcf2c/NTWT-Battlefield-3-Server-Professional-PC-17865S/.

Show 2 more...

MYRNAMACK

BUSY AS WELL WITH JOB AND BABY..........Wuzz up with NTWT We are having so much problems with internet here in Saudi it's becoming harder and harder to even play a game......PING TO HIGH

ClareXoBearrx3

That's a bummer :( As for NTWT, not much. Just deployed the new server and hope to serve members and the public for some time. I guess we'll just see how it goes lol

All member services updated and confirmed to be functional.

Show 12 more...

Marxman224

1. I agree that bvet is a retard sometimes, but I was never notified of any attacks or harrassment towards NTWT. 2. I might be in KS, but that doesn't mean I contribute to it. 3. I've been in KS since it started and left because...

Apokolyptika

I see your points, Henry. I have temporarily opened the ability to apply to the platoon - if you'd like to re-join, please apply and I will accept your request. The incidents between you and those two people are considered dealt...

Congratulations to NIGHT-N8, founder of the NIGHT-OPS Platoon on his promotion to a leader for the New Team of Weapons and Tactics! He has proven to be an honest and trustworthy comrade and has a dedicated section on our TeamSpeak 3 server for NIGHT-OPS.

NIGHT-N8

Thank you for the promotion! I will do my best for the platoon! Semper Fidelis!!!

NIGHT-N8

Welcome to the New Team of Weapons and Tactics soldier! Thank you for your support!

ClareXoBearrx3

Welcome! If you'd like, you can register on our Community Forums at http://www.teamofweaponsandtactics.com/forum whenever you have the time.