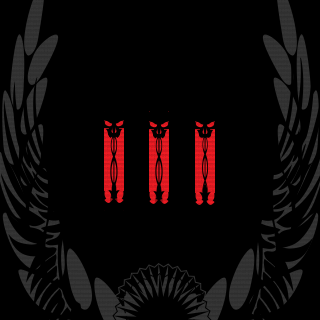 Platoon Presentation
Practice Windows:
(6pm - 12pm) :
Monday: Practice PS3 BF3
Tuesday: Practice PS4 BF4
Wednesday: Practice PS3 BF4
Thursday: Practice PS4 BF4
Friday: BATTLES TBA
Saturday: BATTLES TBA
Sunday: BATTLES TBA
------------------------

[------- MATCH SCHEDULE -------]

DATE: TBA
APPOSING TEAM: TBA
TIME: TBA
PLATOON LINK: TBA
MODE: TBA
MAPS: TBA
RULES: TBA
PLACE: TBA

GIVE THEM NOTHING. BUT TAKE FROM THEM, EVERYTHING!

Welcome to The Operators: Leaders, Thinkers, Killing Machines. Our objective is to establish trusted network of the coolest multi-talented dedicated gamers. We are democracy of strengths, even though we charge into battle together from the comfort of our homes with our families, we do so with our head in the game, and we play to win. When the team is locked in we make Attila the Hun look like a girl scout selling Thin Mints. We have elite players, but we are not the attitude of an elitist group. Applicants that do not have an existing Operator to vouch for them are subject to trail period, and are asked to wear the [I] tag so they may be evaluated. The truth is we have a lot of fun and we want to keep it that way for the years to come.
1. Requirements: maturity (16+), sense of humor, respect for teammates, situational awareness and/or the ability follow orders if needed, metal resilience.
2. Support the team: If you play a lot then we accept you to play with us at least 1/2 of the time and especially when your called on. If you play a little, then we expect you to play with us when you do play.
3. The Operators are an east-to-west 24/7 network. If you don't show an Operator online then you need to step-up your social networking skills.
4. Stay Classy: racism, sexism, and general hate speech will not be tolerated. Raging is discouraged. Take ownership for your play and decisions. If you want to scream profanities and slurs, and put people down mute your microphone.
5. Communications: In a game we are team on the field. Focus is an enormous part of our ability win. As much as distractions contribute to our loses. Operators are expected to know when it is time to chit-chat and when it is time to get down to business.
6. [III]: Unlike other platoons our tag are a symbol rather than an acronym. The [III] is also used in our communications network. By posting [III] on a battle report you can mark a player, platoon, or sever for trolling. By posting it in a message/invite/battlelog post you call for back-up in three characters. To our friends III is the Bat-symbol, to our enemies it is the Mark of the Beast. The truth is people fear numbers and what they don't understand, and their fear gives us a tactical advantage. Take the time, and tag up. [III] tags must be rocked to hold any leadership position in the Operators
7. Squad Organization: We are using a squad leader-point man system. Point man is the best player. The squad leader communicates with the point man and the commander to establish and set objectives, the other three player then support those objectives. This should be established immediately. Operator are expected to squad up with Operator run squads. Less active players will be except to fill out these support positions. More active players are encouraged recruit, expand, and develop their own squads, this will result a promotion. When in a server squad leader will be expected to depose any existing commanders at III-Roberson's request
8. Administration: Being in the Operators is much like being in Fight Club, you choose your level of involvement. At heart we are all about just having fun and playing video games with our friends, but, some people yearn for more: Leagues, Tournaments, Videos of themselves in slow motion blowing shit up, Gravatars, T-shirts, Sponsorships, Gaming Contracts! Yup. Obviously some of you could care less, but for those of you who have picked up what was just put down please contact leadership for a marketing assignment.
9. Raids: We are not here solely to stack our team on a server and, spawn trap our enemy and rake up astronomical stats, and talk about how great we are. We are here to get better, individually and as a team. At times when we have numbers our goal will be to find a servers with worthy competition ,we call this a Raid. While infiltrating a stacked server remembering the larger objective is a crucial, Operators are expected to organize first before spawning into these games. That means right team and right squad. Be patience. Wait in the que., Wait to switch teams. Treason is only an issue in Raids, Official Matches, and when dealing strong platoon presence on a server. If we are crushing a team and you want to switch over to test your metal this is understandable, however doing this then using the coms to troll teammates is considered an unacceptable behavior.
10. Last but not least, you are not fully an Operator until you have collect tags from three of the Operators Leaders, including III-Roberson. So get comfortable, and welcome home.



OPERATOR RANKINGS AND POSITIONS CAN BE FOUND AT
http://theoperatorsgaming.com/


Please talk to: lll-ROBERSON or mlkitowicz if you have any problems, questions or requests. Thanks.