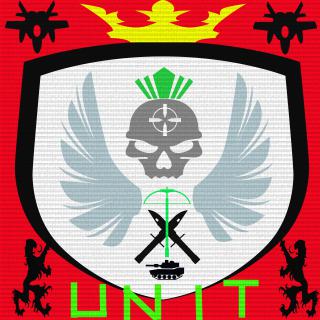 Platoon Presentation
Wij zijn The UniT, een clan op battlefield 3, spelend op de Playstation 3. Wij spelen veelal metro, maar ook andere maps. Wederzijds respect staat bij onze clan voorop! We spelen dit spelletje voor onze fun, maar uiteraard wil iedereen graag winnen. Vandaar dat wij op een gezonde manier proberen te werken waarbij het plezier in het spelletje niet verloren gaat en waarbij er zowel individuele progressie wordt geboekt, als in teamverband. Wij zijn van mening dat werken vanuit een eenheid ons team dan ook sterker maakt.

join ons op https://www.facebook.com/groups/theunitnl alle communicatie gaat via facebook!
Vanaf bf4 lanceren wij de volgende website:
battlefield-unit.com/ (Is nu under construction)


Onze server : [ The Unit NL DUTCH CLANSERVER]

Hebben we je interesse gewekt? Ga dan naar "The UniT Recruitment" platoon en volg de richtlijnen op de pagina.