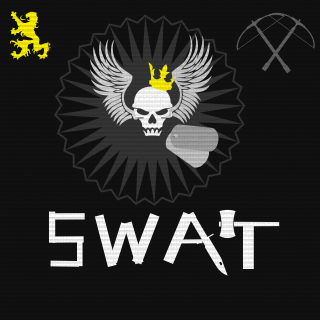 SWAT
Tag:
[SWAT]
Fans:
5
Created:
2013-07-23
Platoon Presentation
Welcome to SWAT platton for battlefield 3!

To enter this platoon you need to :
Have 14+
Respect older players
Have SWAT tag behind your name ( like [SWAT]ChinaTownNoob ).
And fan our platoon if you are in the platoon!

We will rent our TS3 server soon.
If you know more than founder and leader you maybe get a promoted to leader !
Platoon feed
Jel može neko otvorit i dole stisniti "connect" bio bi mu vrlo zahvalan ;) http://ptab.it/1vWmM

Ajmo ko oce da igramo 2vs2 bf3 ? Znaci igramo sa heli i jet only , a moze i AA al nema da jebeno pucas , samo Anti-Air missle. Budem nasao ujtro server , budite budni oko 8 ujtro sutra ;) Uživajte :) Svi iz klana su pozvani !!!

Ljudi jel se igra BF4 Beta?