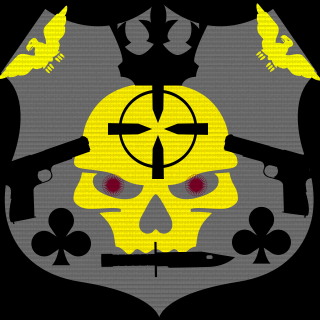 Platoon Presentation
AEGIS is dead and AiTN rose from the ashes......... - The shield of Zeus and Athene bearing Medusas head: "... and among them went bright-eyed Athene, holding the precious aegis which is ageless and immortal: a hundred tassels of pure gold hang fluttering from it, tight-woven each of them, and each the worth of a hundred oxen."

In modern usage aegis is synonymous with protection.

Join us on Teamspeak aegis.ts.nfoservers.com (no pw)

What we are looking for in potential members:18 AND OVER, or people who act like it. There will be a vetting period before you are officially accepted into the community, so you have a chance to see if you like us and we have a chance to see if we get along with you. A mic and willingness to use it is mandatory especially if you are looking to compete. Active players only. NO CHEATERS! (includes hacks, macros, anything that gives you an unfair advantage)

No stat requirements to join the community, but there will be minimum stat requirements to be on the competitive team (will be reviewed on player by player basis as stats are not always a tell all)

Subscribe (we have been posting a lot of content lately) http://www.youtube.com/AiTNGaming

Friend us at-https://www.facebook.com/aitn.gaming

Fan us at-https://www.facebook.com/pages/Aitn-Gaming/199526230225874

https://twitter.com/AiTNGaming (you can follow us on twitter, but twitter is dumb anyway).