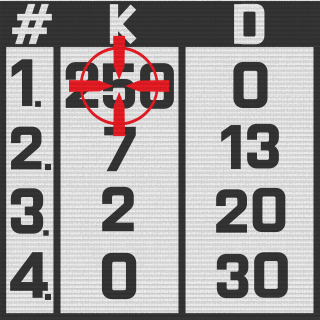 CHEATERS
Tag:
[CHTR]
Fans:
147
Created:
2014-07-03
Platoon Presentation
----->THIS PLATOON IS NOT FOR CHEATERS/HACKERS!!!<-----
----->Only players with great skills are welcome, not cheating trash!

-----> If you are being called "CHEATER" every round because your skill is higher than universe itself, then, this is perfect platoon for you

-----> Requirements for joining the platoon <-----

- Heli pilot Kills : 10.000+ kills

- Heli Gunner Kills : 20.000+ kills

- Jet Kills : 10.000+ kills

- Tank Kills : 10.000+ kills

- Anti-air kills: 10.000+ kills

- İnfantry kill K/D : at least 3+

- Physical proof that someone called you "CHEATER" multiple times

- KD that blows your mind

- Or you can pay huge amounts of money to admins

-----> According to that knowledge we are restructuring platoon



Platoon feed
https://discord.gg/WByrJd : Community discord, In this ever shrinking community its nice to always have some people to play with or connect with.

https://www.youtube.com/watch?v=roikV-Cb7nc&feature=youtu.be hope u enjoy guys <3

They really banned me...they fucking PB Banned me...WTF! Game disconnected: you were kicked by PunkBuster. Stated reason: PunkBuster permanent ban issued on this Game Server for player '-LoVe-Selfs' ... GLOBAL PunkBuster GUID BAN f525244a I dont know what to say...how is this even possible? (Reinstalled PB and checked Firewall, still same shit....)

HAPPY NEW YEAR CHTR PLATOON !!!