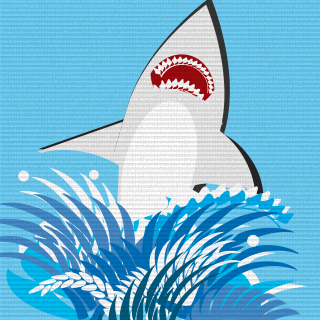 Platoon Presentation
Az Imperial Sharks 8v8-as csapata 2013 végén alakult, az Imperial Sharks Gaming klán tagjai részvételével. 2014-ben a csapat részt vesz az ESL Ladder 8on8 versenysorozatán, és tervezi elindulni egyéb kupákon is. Gyakorláshoz és warokhoz is folyamatosan keresünk klánokat, ezek szervezője DobiGeri és Jihaad, de érdeklődés esetén a klán bármely tagja szívesen rendelkezésre áll.

TAGFELVÉTEL!!! Keresünk olyan játékosokat, akik szívesen csatlakoznának klánunkhoz, és ERŐSSÉGÜK A (scout) HELI/JET VEZETÉS. Minimum korhatár: 16 év. Érdeklődés esetén keresd a klán bármely tagját!
~
Imperial Sharks is the 8v8 team of Imperial Sharks Gaming clan, and was founded at the end of 2013. In 2014, the team signed for the ESL 8on8 Ladder, and plans to take part in other cups and championships as well. We are looking for regular practice and war partners for Battlefield 4. If you are interested, please contact our organisers, DobiGeri and Jihaad (english and german), or the other members of the team.

RECRUITING!!! We are looking for players, who would join our clan, and who's STRENGTH IS (scout)HELI/JET FLYING. Minimum age limit: 16 ys. If you are interested, contact anyone of clan members!
~
Imperial Sharks ist ein 8v8 Team des Imperial Shark Gaming Clans, welche ende 2013 gegründet wurde. In 2014 haben wir uns für die BF4 ESL 8on8 Ladder beworben, und planen es auf anderen Tournieren teil zu nehmen. Wir suchen Teams für regelmässiges üben. Wenn wir Dich/Euch aufmerksam gemacht haben, bitte kontaktiert DobiGeri7 und Jihaad-ISG (Deutsch und Englisch) oder andere Teammembers für weitere Infos.

SPIELER GESUCHT!!! Wir suchen Member, wer unseren Clan beitreten würde, und seine STÄRKEN in (scout) HELI/JET LIEGEN. Mindestalter: 16. Bitte kontaktiere die Teammember.