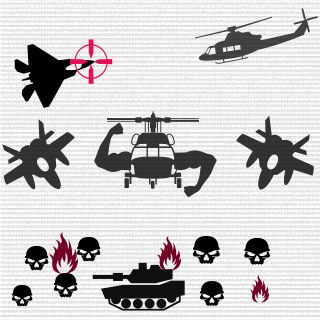 Platoon Presentation
This is the Ξxtreme Pilots Academy.
New EP Server: http://goo.gl/UHihhJ
>>>>>>>>>>>>>>>>>>>>>>>>>>>>>>>>>>Our TeamSpeak 3 <<<<<<<<<<<<<<<<<<<<<<<<<<<<<<<<<<<<<<<
Host: ts.extreme-pilots.com:10495
PW: extreme


This platoon has been created for good and great pilots at Helicopter (Pilot+Gunner) and Jets that want to be part of ΞP in the near future as we promote members here to be part of one of the best flying community in bf3!

What we expect from the members!
- Team Work is everything!
- If you want to fly,invite each other, join the "Teamspeak" and let's rule'em from above.

Joining Rules:
✈Who is part of this platoon have the chance to be promoted in Ξxtreme Pilots!
✈Who is in the platoon must have EP-A tag if you are using EP you get kicked.
✈Teamwork! Please don't apply for this platoon if you want to fly alone!
✈Ξxtreme Pilots Academy members should help Each other's!
✈A minimum of 10000 kills either in Helicopter or Jet, or proofed skill (see "IMPORTANT")!
✈Be polite and wait if the helicopter/jet is down!
✈You should be able to speak English!
IMPORTANT:
ANYONE BELOW 10.000 KILLS WHO WANTS TO JOIN ADD 1 OF THE LEADERS AND PROVE YOUR SKILL!




Platoon feed
There are no more events to show