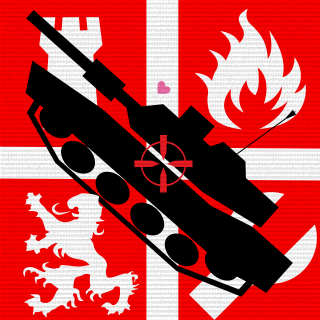 Main Battle Tanks Corp
Tag:
[MBT]
Fans:
9
Created:
2015-04-08
Platoon Presentation
Army armored division
Армия бронетанковой дивизии
Armee Panzer Division
陸軍装甲師団


Platoon feed
Show 1 more...

T-DESTROYER1128

When you were a team leader, I stayed in your troops for three years, but what did you think the friend is? You abandoned the game for years and me and babkei made a hard time. If I play it occasionally, I could have done a gree...

T-DESTROYER1128

As a result, I am your irresponsible leader and I decided to transfer to AMI. You are a truly disappointing leader.

Liquid crystal display Since 19 inch, I was practicing long-range bombardment of tanks, and I bought it for the game special LCD display 24 inches (professional gamer specification) about two years ago and the precision of the long-distance bombardment improved significantly. The input device uses a keyboard of pantograph specification, an analog ball mouse. We do not use laser mice for FPS long-range shelling. An analog ball mouse is most suitable.

【Caution】 Wall Hack 【Caution】 [M16] que 688515905 http://battlelog.battlefield.com/bf3/en/soldier/que688515905/stats/105711497

https://gyazo.com/887c3427bc7682616a5c5ae34aa42939

Show 1 more...

T-DESTROYER1128

For far-range shooting, if the mouse sensitivity is doubled the difficulty will increase, but it is advantageous to be able to turn the turret at twice the speed.

T-DESTROYER1128

It is useful for a battle when you encounter a surprise attack.

The leader is a skilled tank operator.

T-DESTROYER1128

Everyone is skilled, but the leader is able to cooperate in the tank warfare and put trust.