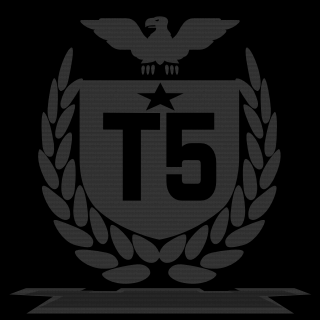 T5 Piᴄᴋ-Uᴘs CᴏᴍᴇBᴀᴄᴋ
Tag:
[T5]
Fans:
13
Created:
2016-06-03
Platoon Presentation
5v5s are a major form of competitive play that have not been used for a long while. Even a 5v5 is one of the most fun, challenging and diverse formats, B-Flag is much more prominent. This platoon aims to bring back 5s to the ps3 competitive community. Heres how it will work:

1. Apply for this Platoon

2. Friend any of the Leaders of this platoon on PSN

3. Respond to a weekly post that a leader will write before the weekend begins to confirm that you are active and willing to play

4. A bracket will be posted with teams, their matches and their members on friday

5. On Friday night or anytime Saturday, teams will play and report their matches to an active Leader

6. Winners of each week will be posted on the platoon wall

The teams will be chosen from a pool of all active players. Each team will be made up of 5 players that are selected and put together RANDOMLY. If you want to play with a friend or clan-mate, let one of the leaders know before they create teams and post the bracket. You may request to play with only ONE friend or clan-mate. Teams will be balanced accordingly to make sure all matches are fun and competitive.

Rules:
M16/AK-74M with M9/MP443 and Medic Kit ONLY

Anyone and Everyone is welcome to participate!

WEEKEND 1

Team 1
Al Prince
X4v1
Crazy Cr7
Magic Skillz
xMr Axel

Team 2
Rapz-Sanchez
JosueBarbosa
QreamieGG
Tomol
531 Skater

Team 3
Benald
BlueBerry Yam Yam
Bout3Fity
DxN__RapZ
Attempt Sew

Team 4
FlasH RSF
i7-DSpec
iXistencE
Reaper Kill
PUB__Revoltera


1st round:

Team 1 vs. Team 4
Team 2 vs. Team 3

Maps: Metro, Bazaar and Tehran (In Any Order)

Make sure to have these matches done by sometime Saturday.

If any players don't show up, make sure to use one of the active players off this list to be your 5th.

OoDeuceoO
nV-xZooM
Excelsior__GoD
Excelsior__WiN
Infinite__Nebula
xLRegeneratesLx
ARFK-
Velox Ace
tp4n62

If none of these guys are available, please choose someone else FROM THIS PLATOON ONLY.

Platoon feed
There are no more events to show