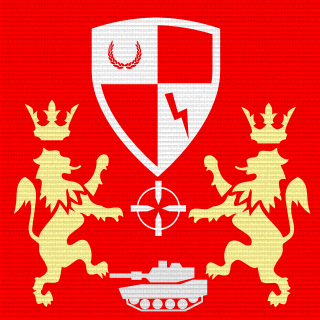 Platoon Presentation
This Platoon is Dedicated To the FANS & Regular Players of KWEA Sever, all Players with [TEAM] Tag will be on the VIP List, Apply & Invite your Friends To Your Favorite Server.
Platoon feed
Hello Soldiers, after 5 months of trying to keep our favorite server alive,,, I think it's time to stop investing time & money alone on it unless anyone here care to keep it, it will die on the renewal date by the 5th of November 2018,

Show 7 more...

ocelot48

Canon, I am ready to play, if you are. I have some time now bro, sorry for not playing for a long time.

CANONBALLZ

hey guys, sorry i'm out of town on vacation, will be back online soon & we will play on other servers, cheers

Hello Everyone,, Our Server is now secure & boosted to 64 players, a big thanks to the original owner PrvtSchnee who transferred ownership to us & we keep the same name & setup, new admins are welcome to apply on the email address shown on battlelog, for helping maintain the server you can donate on this page : https://www.g-portal.com/en/externalProfile/1027328 Enjoy the Battlefield. Canonballz

Hi Everyone, I will be taking the ownership of the server (Kreiswehrersatzamt) now & for everyone who likes to participate in administrating the game, drop me a msg, also if you like to make a little donation to help me keep it alive, Cheers

I just want to announce that I will quit BF3. Take care all of you.