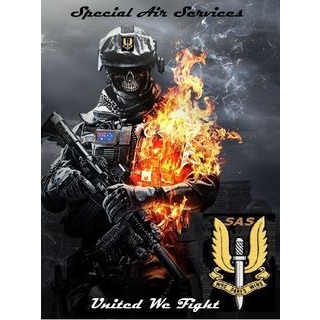 Презентация взвода
SAS - Special Air Aervice Australian Regiment - Platoon

CURRENTLY RECRUITING FOR BATTLEFIELD 4 - PS3/PS4

SCRIM / Battle Platoon:
SAS - Australia Regiment
http://battlelog.battlefield.com/bf3/platoon/2832655391742812635/

>>>>>> ALL LEADERS ***MUST WAER TAGS***>>>>>>>>>

SERVER NAME: [SAS] AUS Best Maps 24/7 PUMPS PAWNAGE

We are Australian Special Forces Ground Air and Sea.
>>>>>>

IF You can Team up woth other Members and Play the Game with others in the Team well you will be invited to the SAS SCRIM Team........

SAS Commando Unit: *Scrim Battles*

Rules:
• Generally you must have Headset.
• Taking orders from leaders in clan battles no Matter what.
• Must be a Team Player not fussed if you want to just play on your own now and then.
• NO weapon restrictions (rubbish)..
• No Rage Quitting During Battles.
• Respect other Members
>>>>>
OFFICER COMMAND TAG STRUCTURE:

PUMPR_79: 1st Commanding Officer [SASc] - Commander

2noremac2: [SASc] XO 2nd Commanding Officer


Ferete: [SASc] XO 3rd Commanding Officer

>>>> [SAS] members can now see when they are in games with the SAS leaders........Helping them to get more involved with the leadership group to geneerate more TEAM PLAY>>>>> NEW members can use this as a point of contact with the SAS leadership group and generating more Team Structure within the SAS ).

........Any inquiries toward membership and scrims forward to leadership group. >>>>>>>>
Fellow SAS Members can also message these leaders for information on SAS member requests and recruitment and battle info.