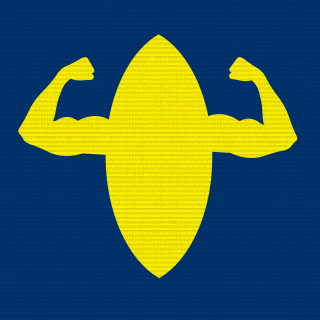 Презентация взвода
"Fire and wind come from the sky, from the gods of the sky, but CORN is your god. CORN, and he lives in the earth. Once giants lived in the earth, and in the darkness of chaos, they fooled CORN, and they took from him the enigma of grain. CORN was angered, and the earth shook, and fire and wind struck down these giants, and they threw their bodies into the waters. But in their rage, the gods forgot the secret of maize and left it on the battlefield, and we who found it...we are just men. Not gods, not giants, just men. And the secret of CORN has always carried with it a mystery. You must learn its riddle, you must learn its discipline, for no one, no one in this world can you trust, not men, not women, not beasts... This you can trust."

"CORN is strong! If I die, I have to go before him, and he will ask me, 'What is the riddle of corn?' If I don't know it, he will cast me out of Valhalla and laugh at me." ~Conan the Barbarian

"If you want peas, prepare for CORN."..."No peas until you reach the rank of kernel."..."We come in peas, we stay for CORN!"...wise words from wise men. Men who understand that the only thing on the battlefield that is OP is the CORN. Not weaponry, not vehicles, not lag or rubberbanding. Teamwork, communication, strategy, tactics...all of these wither in the face of the insurmountable power of CORN. From the fertile fields of Harvest Day, to the vast expanse of Nebadan Flats this has always been the the truth.

Join us, for the man that has CORN in his heart has no room for fear, and he cannot be defeated. CORN. The only thing so tough that if eaten will be pooped out whole.

THE REASON IT SEEMS YOURE BEING KILLED AROUND CORN: http://battlelog.battlefield.com/bf4/forum/threadview/2955064773738339713/1/ (The kernel from which CORN hath sprung)

2014-02-06 00:35 by EA_Sutii:
dannomite691 said:
"I hereby formally request that this thread of golden buttery goodness be stickied."
- Tempting, but as the thread was not intended to be about corn, we'll just close it instead.
[link]http://i625.photobucket.com/albums/tt337/pgup/nomcorn.gif[/link]
(Thx Brother Duckies!)
[link]http://www.youtube.com/watch?v=3quMz-EAThw[/link]
(Thx Brother Kick!)

SMOT, STOP DODGING US!
Clans we've defeated: All of them. Every single one. All other crops wither and die in the glare of our wrath.