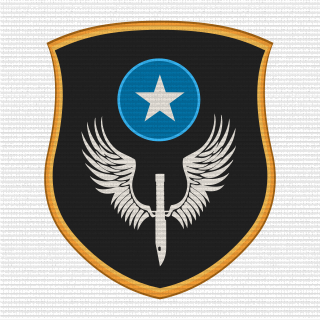 Make the Rain
Plaque:
[MtR]
Fans:
78
Créé:
03-04-2013
Présentation de la section
Make the Rain
We play just for fun...

Our Servers:
BF3#1: http://battlelog.battlefield.com/bf3/servers/show/pc/e0d688c2-c343-4178-abe4-d8f103cf572f/MtR-Caspian-Kharg-Firestorm-64HC-1500Tickets/

Teamspeak:
149.5.47.135

#############################################################
In the light of current events, we'd like to share the BF3 server rules with you.

Play fair and have fun, these are the two main rules to our server. New to our server? Read our full list of rules. If you are unsure of what fair play is, or how to have fun, our set of rules will put you well on the way to enjoying your time with us.

Here they are (in no particular order):
* No flaming, insults or swearing. Keep competition friendly.
* No racism, sexism, homophobia or discrimination of any kind.
* No spam, keep chat game related.
* No teamkilling or team attacking.
* Do not punish for honest mistakes.
* Do not lurk around enemy base.
* No hacking, we will ban instantly. Do not use map exploits or glitches.
* Do not use macros or any tool to give you an unfair advantage.
* No baserape! but remember, once you engaged the enemy, you're part of the food chain! The base won't save you.
* Do not steal vehicles from enemy main base.
* Do not accuse people for cheating without anything to back it up with. If you seriously suspect someone of cheating please contact us on our Teamspeak.

Respect each other on the battlefield, whether it is an admin, a lvl 100 pro or a "noob". Breaking our rules can result in: a warning, kick, roundban or permanent ban.
Feed section
http://battlelog.battlefield.com/bf3/soldier/Jesus_Chriist/stats/1134987292/pc Banned for multiple tk / vehicle steam and trolling

Qantum89

I talked about him a long time ago it was only a matter of time :)

https://www.youtube.com/watch?v=-t6Quwtg8Ts&list=UUO6PvzZljVgJiqqJMYSdwKQ This guy did it throughout the round. It did not kill me at once, but after the first hit my tank explodes. I love this server and I'm the first in rank here, but there are too many idiots.

8 death 8 times teamkilling.....I LOVE THIS SERVER!

Voir les 9 commentaires suivants

http://battlelog.battlefield.com/bf3/ru/user/MAKA-BFG-/ This guy damage our chopper all time with c-ram, jeep, and jet !!!!

Whoooho! We could get the server back on line!!!1oneeleven