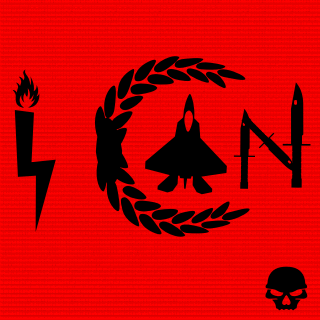 I-CAN_DO-THAT™
Plaque:
[iCAN]
Fans:
5
Créé:
11-11-2015
Présentation de la section
DOGFIGHT:
We are a Community only of great Attack Helicopter Pilots and Gunners

do you want to be a part of this Community?

CAN_U_DO-THAT????'''

2v2 dogfight
►RULES.
1 point=chopper destroyed
No laser painter
HEATSEEKERS ARE allowed.
Map:Caspian Border
If you win a fight you MUST go back to your home base.
In the case that one team is disabled but this team hit (for example) the opponent with a TV missile in the last second but they died ALSO because they were hard disabled BOTH teams get the point
9 rounds (if its a draw [2 helis destroyed] repeat the round.
No Medkits.
If you crash,the enemy will get a point.
No excuses.(Lag,etc.)
The teams will decide if they want to play below radar or high radar.
If both teams want to rematch,they can do it.
If a team gets disabled and both teams crash,the team that disabled the enemy gets the point.
MAXIMUM HEIGHT FOR BELOW RADAR IS 200 FT.
If a team trash-talks,they WILL BE DISQUALIFIED from the tournament.
If a TV dusts,no point,the round will continue.
You MUST play your 2v2 within 7 days of being challenged.

They tournament start sOOn...