Tune in to Battlefield 1 at EA Play
7 months ago
20 comments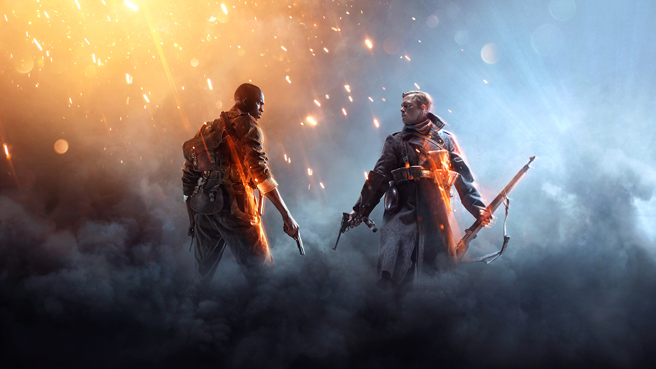 What were your first thoughts when you saw the reveal trailer for Battlefield™ 1? We hope it was excitement. Or anticipation. Or maybe you screamed and threw your drink in the air (that's what I did). In a few days, you'll have even more Battlefield 1 to enjoy – the EA Play livestream starts June 12, 2016 at 1:00PM PT. You'll want to tune in to EA Play to watch the whole thing, and to see Battlefield 1 gameplay in action in a brand-new trailer and a livestream you will not want to miss.
Starting at 2:00PM PT, you'll get your first chance to see 64-player Battlefield 1 multiplayer in action with the Battlefield Squads livestream. Battlefield Squads is the first-ever livestream of Battlefield 1 gameplay. Battlefield community members StoneMountain64 and Battlefield Friends – The Noob will lead teams composed of your favorite YouTube personalities, Twitch streamers, and even some surprise guests.
So circle the date on your calendar (or set a reminder on your phone): new Battlefield 1 gameplay is coming on June 12, 2016.