The Road to Battlefield 1 Launch Livestream is Coming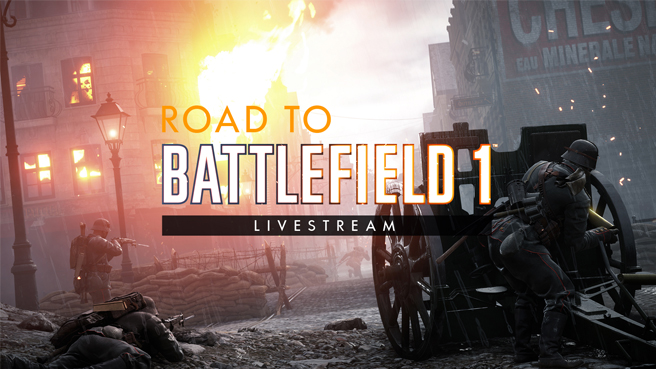 You're days away from being able to go hands-on with the final version of Battlefield 1. The EA Access and Origin Access Play First Trial* kicks off on October 13, the Early Enlister Deluxe Edition lands on October 18, and the worldwide release of Battlefield 1 comes on October 21. But we've got one last surprise up our sleeves for anyone interested in learning everything there is to learn about Battlefield 1: a 10-day long livestream event you won't want to miss!
Starting on October 12 and running right up through the launch on October 21, we'll be hosting daily livestreams for two hours a day, from 1PM to 3PM PT.
What sort of thing will we be showing off? A whole lot. We'll have every map on display, from Sinai Desert to Suez and Ballroom Blitz. Each mode will be played as well, including new entries Operations and War Pigeons. They'll be played by members of the Battlefield community team, as well as a bunch of special guests.
You can see the full schedule and find out more details on the Battlefield Live page. So, what do you think, ready for the last leg on the Road to Battlefield 1? We sure are, and we can't wait to show you everything we have to offer.
*CONDITIONS, LIMITATIONS AND EXCLUSIONS APPLY. SEE http://www.ea.com/eaaccess AND http://www.origin.com/store/origin-access FOR DETAILS.