Pre-Order Battlefield 1 Today, Get Early Access to the Giant's Shadow Map
It's been a long journey, but Battlefield™ 1 is almost here. If you're an EA Access or Origin Access member, the Play First Trial* is just around the corner, arriving on October 13 – you can find full details on what's included in the Battlefield 1 Play First Trial here. After that, it's only a matter of days until the final game can be in your hands!
If you've already made up your mind, pre-ordering Battlefield 1 gives you seven-day early access to Giant's Shadow, a new map coming in December. You'll be able to try the map out a full week early, just for pre-ordering the game.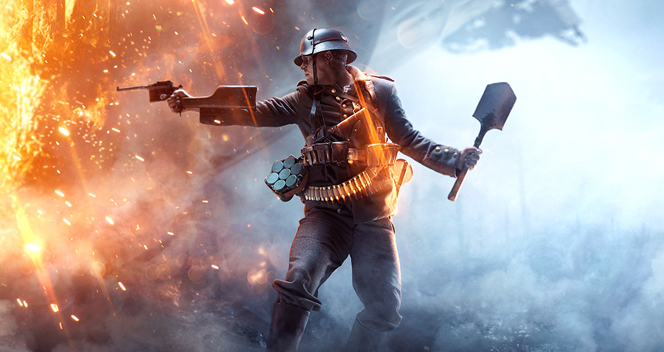 Still unsure which version to get? There are a few options.
If you pre-order the Battlefield 1 Early Enlister Deluxe Edition, you'll have access to everything the game has to offer three days before the worldwide release on October 18. That edition also comes with the Hellfighter Pack (including themed items based on the heroic deeds of the Harlem Hellfighters), the Red Baron Pack (crammed with items inspired by the famous fighter pilot, the flying ace of the German air force), the Lawrence of Arabia Pack (with items and weapons based on the adventures of the famous archaeologist and diplomat), 3x vehicle skins, and 5x Battlepacks. There's also the Battlefield 1 Ultimate Edition, which you can find out more about here.
And on October 21, everyone can deploy into the dawn of all-out war, when Battlefield 1 releases worldwide on Xbox One, PlayStation 4, and Origin for PC. If you want to pre-order any of the editions, head over to the Pre-Order page on Battlefield.com and pick which version you want.
We'll see you on the battlefield!
* CONDITIONS, LIMITATIONS AND EXCLUSIONS APPLY. SEE http://www.ea.com/eaaccess AND http://www.origin.com/store/origin-access FOR DETAILS.