Catch A Free Trial Of Battlefield 1 This Weekend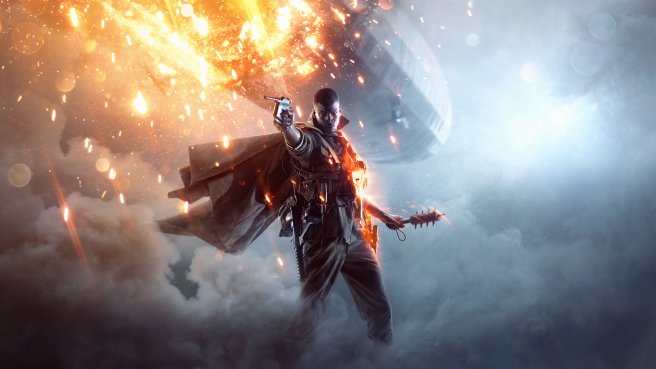 Maybe you haven't joined Battlefield™ 1 yet. Or maybe your friends haven't taken that step to make your squad even more awesome. Either way, you should know that a free trial of Battlefield 1 is coming up this weekend.
The free trial is available for PC and Xbox One players between March 3 and March 5. Full details below.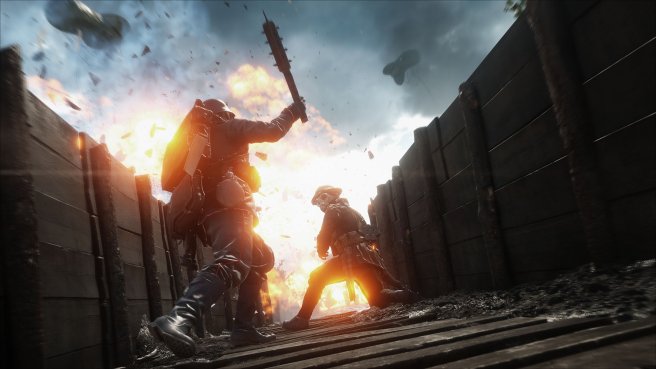 Xbox Live Gold: Free* Play Days
Xbox Live Gold members on Xbox One can enjoy Battlefield 1 for free with Xbox Live Gold's Free Play Days.
You'll be able to deploy at 9AM PT, March 3 through 11:59PM PT, March 5. During this time, you'll get to play the full Battlefield 1 with its intense multiplayer matches and gripping single player War Stories.
All Gamerscore and Achievements earned during this event period are yours to keep, and your save and game data will carry on if you decide to buy the game at a later time.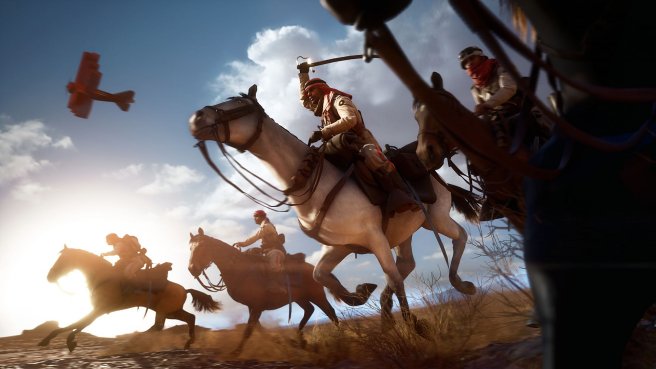 Battlefield 1 Origin Open Trial
The Battlefield 1 Origin Open Trial lets you play Battlefield 1 for free† and the trial version can be downloaded between March 3, 5AM PT and March 6, 10AM PT.
You'll get 10 hours of play time with 4 multiplayer modes on 5 maps. You can also play the first two War Stories of the game's acclaimed single player.
Learn more at https://www.origin.com/store/free-games/trials
EA Publisher Sale
If you take a shine to Battlefield 1 during the trial, check out the EA Publisher Sale. It will feature sales on Battlefield 1, the mighty Battlefield 1 Ultimate Edition and other EA titles like Star Wars™ Battlefront™, FIFA 17, and Titanfall 2. Conditions and restrictions apply; learn more by hitting the link below:
Save up to 60% on Battlefield 1 in the EA Publisher Sale (Offers may vary depending on region.)
New Battlefield 1 Content Coming Up
With a ton of new content on the horizon, this is a great time to join Battlefield 1. Four themed expansion packs filled with new maps, armies, weapons, and more are coming up: Battlefield 1 They Shall Not Pass, Battlefield 1 In the Name of the Tsar, Battlefield 1 Turning Tides, and Battlefield 1 Apocalypse.
Learn more about the 4 upcoming Battlefield 1 expansion packs
*LIMITED TIME FREE TRIAL. TRIAL TIME IS SUBJECT TO CHANGE. VALID WHEREVER TRIAL IS AVAILABLE.  ACCEPTANCE OF PRODUCT END USER LICENSE AGREEMENT (EULA), EA PRIVACY AND COOKIE POLICY AND TERMS OF SERVICE REQUIRED TO PLAY. INTERNET CONNECTION, EA ACCOUNT, AND XBOX LIVE GOLD SUBSCRIPTION (SOLD SEPARATELY) REQUIRED TO ACCESS ONLINE FEATURES.  YOU MUST BE 13+ OR MEET THE MINIMUM AGE DESIGNATED FOR YOUR TERRITORY TO ACCESS ONLINE FEATURES.
† Persistent internet connection, EA Account, acceptance of EA Privacy & Cookie Policy (privacy.ea.com), Terms of Service (www.ea.com/legal) and Origin and Battlefield 1 End User License Agreements ("EULAs"), and installation of the latest version of the Origin Client Software (www.origin/store/about) required to play. EULAs and additional disclosures can be found at www.ea.com/legal.  Must be 13+ to create an EA Account. Limited time free trial. Trial time is subject to change. Valid wherever trial is available. Trial content may be limited to certain levels or modes. IN-GAME STATUS AND ASSETS (IF ANY) WILL BECOME UNAVAILABLE UPON EXPIRATION OF THE TRIAL UNTIL THE GAME IS PURCHASED. TRIALS ARE LIMITED TO ONE PER TITLE PER ACCOUNT (AND PER MACHINE FOR GAME TIME TRIALS). Origin Access members who have already redeemed a Battlefield 1 Play First Trial are not eligible. EA RESERVES THE RIGHT TO REMOVE TITLES FROM TRIALS AT ANY TIME.