End Game trailers and in-depth blog post live

trydling

9 years ago


We are excited to release our  first public gameplay trailer from Battlefield 3: End Game. This trailer features a first look at the all-new agile dirtbike as well as extensive Capture the Flag action plus a sneak peek at the Air Superiority game mode featuring massive dogfights.
If you're a Premium member, you can also check out an exclusive Air Superiority gameplay trailer right now at the Premium videos section here on Battlelog.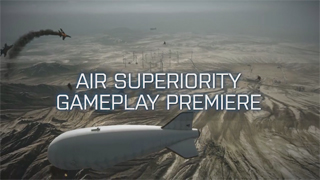 For an in-depth look at Battlefield 3: End Game, head to the Battlefield Blog where we are kicking off a new blog series all about End Game. First up: The overall theme, information about the new Capture the Flag and Air Superiority game modes, and the new vehicles including the agile dirtbike.