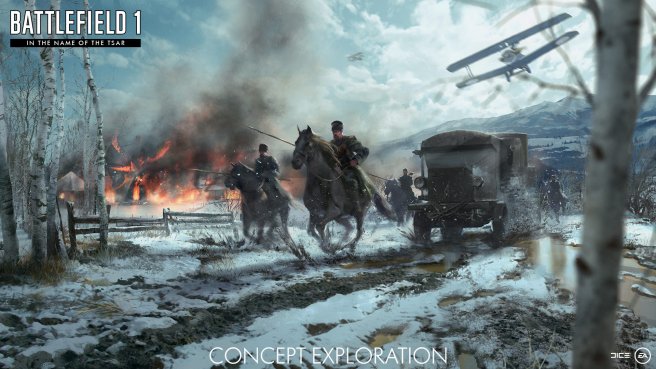 It's never been a more exciting time to be playing Battlefield™ 1. We're thrilled with your overwhelmingly positive feedback on Battlefield 1 They Shall Not Pass. A lot of hard work has gone into it, so we're glad that you love it just as much as we do. And we're just getting started!
Here's a quick look at the road ahead.
Monthly Battlefield 1 Updates
We're devoted to bringing you the best gaming experience in Battlefield 1. In the past, we did this in the form of seasonal patches. Considering all we have in store for Battlefield 1, we've decided to move to monthly updates. With this new tempo, we're going to bring you more of what you want, faster than ever.
Turning your feedback into battle-tested improvements that everyone will love is important to us. We'll utilize the Community Test Environment to iterate on your ideas and find the best ways to make our favorite game even better.
Introducing Platoons
Speaking of updates, the Spring Update is coming soon. It'll bring one of the most highly anticipated features: Platoons. Finally, you'll be able to organize and join forces with your friends, execute swift victories, and achieve goals as one unit. Stay tuned for more info on Platoons and the Spring Update release.
In-Game Improvements and Tweaks to Operations
Planning for our next releases, we've heard you loud and clear. We still have some work to do to make the game as frictionless as possible. We're dedicating the May Update to revisions that will improve your quality of life in Battlefield 1.
This includes streamlining the flow into matches (especially Operations) and improving many gameplay grievances that will hopefully make the action feel more balanced and fair. The development team is also working on a feature update to the Battlefield 1 Rent-a-Server Program which we hope to release soon.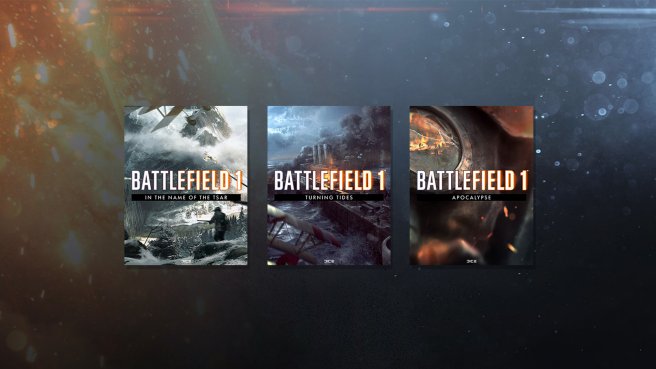 The New Battlefield 1 Expansions*
We can't talk about the "road ahead" without mentioning the upcoming expansions. Each one is packed with new maps, weapons, vehicles, and game modes. We have so much more to share about the Great War!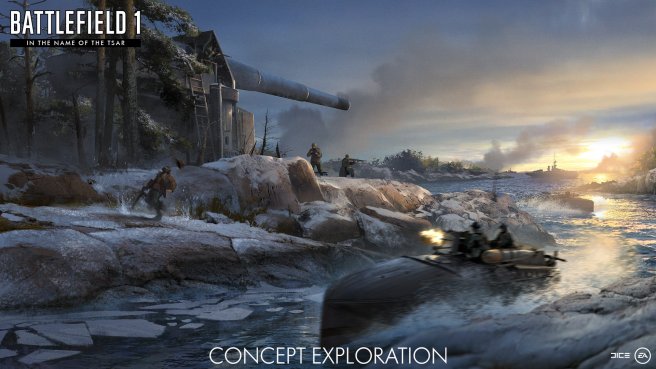 Battlefield 1 In The Name Of The Tsar will bring you to the Eastern Front, where you will fight alongside the Russian army and witness the brutality of combat and the bitter cold of the Russian winters, as seen in the concept exploration images in this post. Prepare yourself for all new tactics employed by the Russian army. Though the frost is cold, the steel is colder.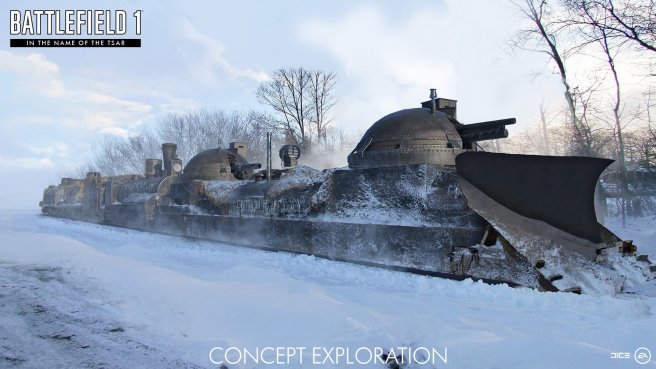 Thanks for reading – we hope you're as excited for the road ahead as we are. Keep the feedback coming and we'll see you on the battlefield.
Aleksander Grøndal, Battlefield 1 Executive Producer
Andrew Gulotta, Battlefield 1 Producer
*REQUIRES BATTLEFIELD 1 FOR APPLICABLE PLATFORM (SOLD SEPARATELY), ALL GAME UPDATE, EA ACCOUNT, AND INTERNET CONNECTION.