Announcing the ESL One Battlefield 4 2015 Spring Season!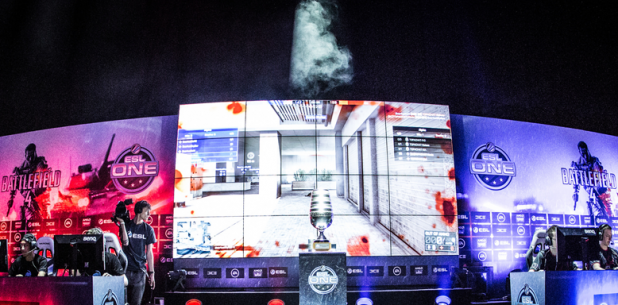 With four action-packed seasons behind us in 2014, we're pleased to confirm that we'll be bringing you even more Battlefield 4 in 2015.
Last year ESL One Battlefield 4 saw four amazing seasons filled with excellent play from the world's top teams. As such, we are happy to announce that ESL One Battlefield 4 will be returning in 2015.
The ESL One Battlefield 4 2015 Spring Season will commence in the first week of February. Teams will be able to qualify by playing in the European Battlefield 4 Major Ladder, with the top four teams each week earning the right to participate in the Spring Season cups.
ESL One Battlefield 4 will feature a total of three seasons in 2015, each with €35,000 of prize money per season. This means that a massive total of €105,000 will be paid out in 2015. The Spring season will be played on the Domination game mode.
ESL One Battlefield 4 2015 comes with a few system changes as well – we've made a few alterations to the cup and group stages for each season. Each season will now feature five cups each with 16 teams facing off against each other. Every cup will last a day, with the top 12 teams after the five cups making it to the group stage.
The group stage will be split up into three groups of four teams, with two teams making it out of each group to qualify for the season finals. These teams will be joined by a team from North America and a team from Oceania at the season finals, and will fight it out for the prestigious ESL One Battlefield 4 trophy.
More details on the North American and Oceanic qualifier will be released in the near future, so stay tuned!
Schedule:
Spring Season Cup 1 – February 3rd 2015
Spring Season Cup 2 – February 10th 2015
Spring Season Cup 3 – February 17th 2015
Spring Season Cup 4 – February 24th 2015
Spring Season Cup 5 – February 26th 2015
Spring Season Group A – March 3rd and 4th 2015
Spring Season Group B – March 17th and 18th 2015
Spring Season Group C – March 24th and 25th 2015
Core teams:
Six European teams from the ESL One Battlefield 4 2014 Fall Season Finals
Six local teams qualified through qualifier cups