We released the Battlefield 4 Community Test Environment (CTE) in early May, and have since then made good progress on improving the game together with our fans. In this blog post, we wanted to share some of the things that we've been able to achieve thanks to you.
We've tested tons of things in the CTE, ranging from general gameplay tweaks to bug fixes. Many hours have been spent by the team watching live streamed gameplay, analyzing telemetry data, and of course, interacting with the players on the forums. It's been a tremendous help to the team and we thank all those participating.
The CTE is open to all Battlefield 4 Premium members. If you still haven't had a chance to test it out yet, then please visit the following link to sign up: http://cte.battlelog.com/bf4/
Netcode Improvements
Making improvements to the "Netcode" in Battlefield 4 has been a top priority for us. Some of the items we've been specifically looking at is how to decrease the feeling of getting killed when behind cover and getting killed without initially seeing a damage indicator. The improvements we did were released in June, and we're looking at testing out additional fixes during the coming months.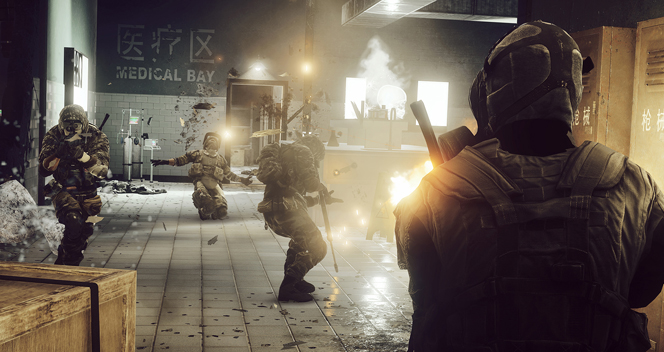 Core Gameplay
The core gameplay initiative has started, and in the first phase, we're looking at making improvements and fixes related to the new Dragon's Teeth expansion pack. One of the main items that we wanted to test was the all-new Ballistics Shield, and based on the feedback that we received we made the following changes that'll make it for the release of Dragon's Teeth:
Shield bash damage has been tweaked, it is no longer possible to one-hit kill enemies. The Ballistics shield now better matches with the initial design intent.
Single tank AP-rounds now kill those carrying the Ballistics Shield, something that previously wasn't possible.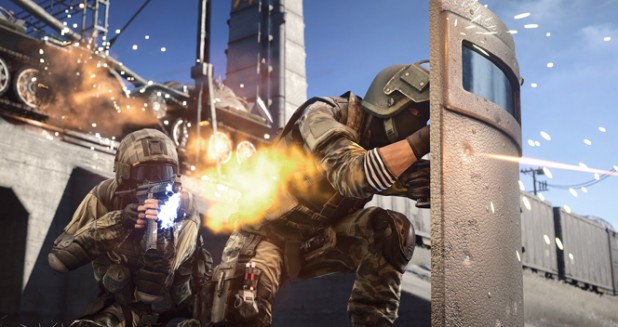 Rush Tweaks
If you're a fan of Rush, you'll want to jump into the CTE and try out the new changes we're currently testing on the Siege of Shanghai, Zavod 311 and Operation Locker to start. The main focus of these changes has been to increase the balance and flow of the Rush round. Often, this means making it easier for the attackers to tackle certain MCOMs. Some general tweaks have also been made, such as:
Commander has been removed by default in Rush.
Radar sweep has been reduced around attackers base.
Many per map specific changes, MCOM placement and cover passes.
Apart from these bigger initiatives, here are some of the areas of improvements that we will be looking at in the future:
General Weapon tweaks/balance.
Weapon Suppression tuning.
3P Head-flinch dampening.
Visual recoil ADS tuning.
Vehicle tuning/balance.
Game modes: Rush, Continued tweaks to Obliteration Competitive and Conquest small.
HUD improvements and bug fixes.
So, for those of you that have joined the CTE, thanks for the continued support in making Battlefield 4 even more fun!  We look forward to seeing you soon on the battlefield.
David Sirland
Battlefield 4 Associate Producer