Here are six quick facts about Battlefield 4 Community Operations to get you up to speed!
The upcoming Battlefield 4 Community Operations was birthed out of the Community Map Project, which started as a way to involve the community in the development of a map from the very beginning, and at the same time reveal what making a map in Battlefield 4 is all about. We have been using the Community Test Environment (CTE) to show off the map from the very humble beginnings (grey-boxed very simple) to its current state, when it is almost finished and ready for release.
Here are six quick facts about Battlefield 4 Community Operations to get you up to speed: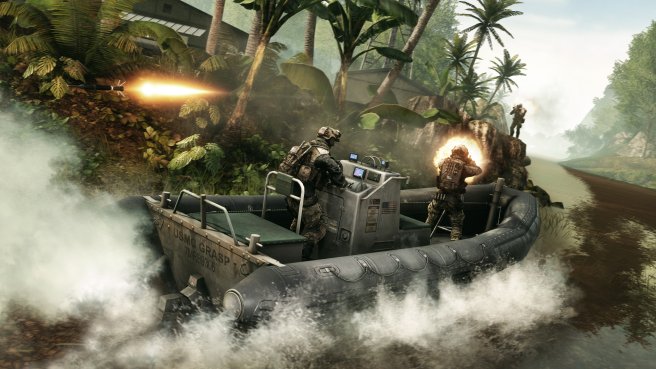 1. IT WAS DEVELOPED WITH THE COMMUNITY
The map Operation Outbreak was made hand-in-hand with the community. We started out by setting some basic guidelines, and then we started asking questions via polls. These polls directed what the map ended up like. In the end, your votes created a jungle map that was highly destructible, infantry focused, and medium-sized.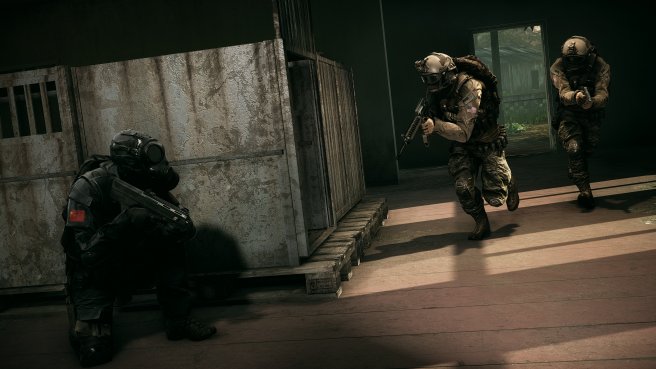 2. ITS BACKSTORY INVOLVES MONKEYS
Like most Battlefield maps, Operation Outbreak has a story behind it. A secret Indonesian medical research facility has been developing a virus… and testing that virus on monkeys. An incident where the monkeys got loose and wreaked havoc on the surrounding valley was picked up by military intelligence, prompting the US and China forces to send a force to the area to seize the research.
3. IT COULD HAVE TAKEN PLACE IN THE DESERT (OR IN THE MOUNTAINS)As you can tell from the screenshots, the map takes place in a dense jungle, full of places to hide and ambush your opponents. But it didn't have to be that way: other locale options the community voted on was a Desert and Mountains/Forest environment.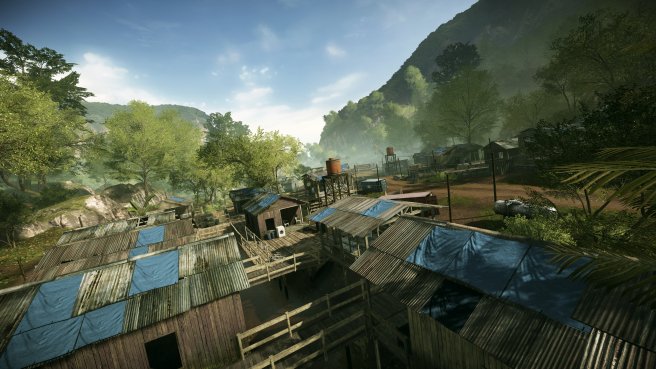 4. IT HAS FIVE KEY LOCATIONS
The community also helped choose the points of interest of the map which resulted in the five major ones we have today: Medical Facility, Temple, Ghost Town, Fishing Village, and the Palm Oil Plantation.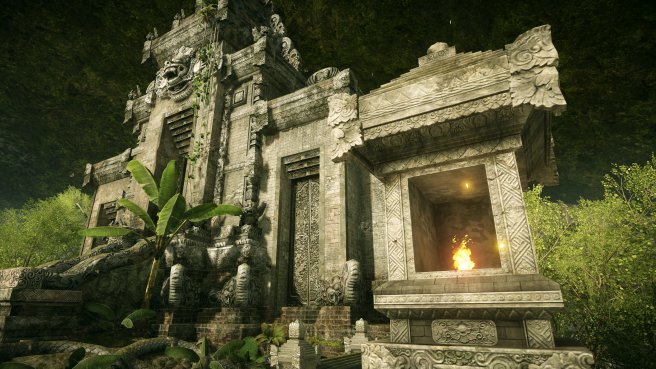 5. THERE'S A TEMPLE WITH A HUGE WATERFALL IN THE CENTER
Initially, there was no Temple planned for the map, but popular demand from the community showed that it was something people really wanted. We used your feedback and made the waterfall we were working on into a Temple ruins with some really interesting gameplay.
6. YOU PICKED THE NAME
As the final poll we asked for name suggestions for the Community Map – and we got LOTS of names. We picked our top favorites and had you guys vote on the best name in there. The end result was Operation Outbreak, so that's where we landed!
The map will release as a part of Battlefield 4 Community Operations, a free* DLC pack coming for all Battlefield 4 players in Fall 2015. See you in the jungle!
*REQUIRES BATTLEFIELD 4 FULL GAME ON APPLICABLE PLATFORM.