UPDATE 4/2: Battlefield 4 Naval Strike will be available on April 15 for all non-Premium members. We want to give all Premium members their two-week early access regardless of what platform they play on. Thanks for your patience and we'll see you on the Battlefield. Learn more: http://bit.ly/OdeM53
UPDATE 3/31: Battlefield 4 Naval Strike is starting to roll out for Premium members on PC today. We look forward to seeing you on the Battlefield!
UPDATE 3/27: Battlefield 4 Naval Strike is starting to roll out for Premium members on Xbox One today. We look forward to seeing you on the Battlefield!
UPDATE: We wanted to provide more detail about the delay of Battlefield 4 Naval Strike. We have delayed the PC version of Naval Strike because we are concerned that the combination of the pack and planned PC updates would increase performance issues on mid-range to high-end PCs. We are working hard to resolve that issue now. Additionally, we have decided to delay the Xbox One version of Naval Strike because we want to address issues in the animation system that hinder players from engaging targets in set circumstances using popular weapon configurations.
We know that many Battlefield 4 Premium owners wanted to play Naval Strike today. However, we didn't want to release the new content until we believed it was quality content.
We are trying to resolve these problems as quickly as possible and hope to release the update in early April for Xbox One and PC. We also want to remind Xbox One and PC owners of Battlefield 4 Premium that they will have two weeks early access for Naval Strike once it's released. Thanks for your continued patience and passion for our games.
On March 25, Battlefield 4 Premium members on PS4, PS3 and Xbox 360 will be able to experience the ultimate sea-to-sea warfare in the third expansion pack for Battlefield 4. Battlefield 4 Naval Strike takes the intense and dramatic water-based combat introduced in Battlefield 4 to four all-new maps set in the South China Sea while introducing a new game mode and vehicle.
However, we are delaying the launch of Battlefield 4 Naval Strike on PC. We've detected an issue and it needs to be solved. Quality is our number one priority and we will not release Battlefield 4 Naval Strike on PC until we feel it meets the highest quality level possible. Once we have a confirmed date for PC, we'll be sure to update those players on our official channels. We appreciate your patience and look forward to seeing everyone on the Battlefield.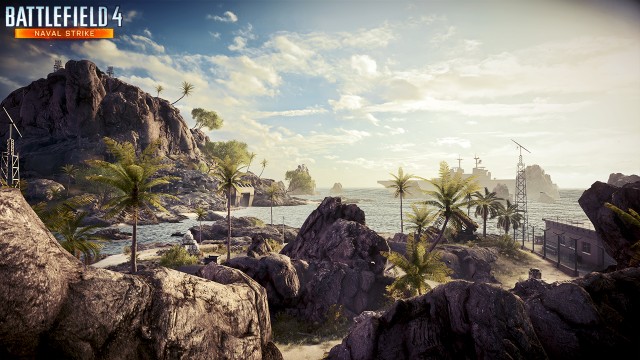 Four all-new maps:
• Lost Islands: Blow open a crashed passenger plane and capture fishing villages across these tropical islands.
• Wave Breaker: Drop a submarine on your foes as you infiltrate a naval base or rush between shipping docks and rocky islands on this massive map.
• Nansha Strike: Wage war across stormy seas in the largest ocean stretch in a Battlefield map yet.
• Operation Mortar: Storm an abandoned cliff-side resort, or get lost in the breathtaking vistas in this map.
Battlefield 4 Naval Strike also lets you re-live the classic Titan Mode of Battlefield 2142, with the new Carrier Assault game mode. Your objective is to destroy the enemy team's carrier before they infiltrate and destroy yours. You start out fighting a big-scale war with sea, land, and air vehicles controlling the map, and then everything evolves into an infantry-focused, close quarter fight inside both carriers at the same time! Learn more about Carrier Assault in this blog post on Battlefield.com.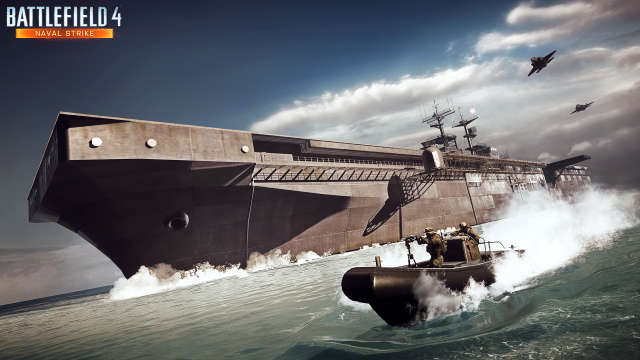 Water-based combat has always been a vital part of the all-out war in Battlefield, and with the introduction of the amphibious hovercraft vehicle, your possibilities to dominate the sea will be even greater. Additionally, you can wreak havoc with five new weapons, two additional gadgets and ten assignments.
Get a head start with Battlefield 4 Naval Strike by becoming a Battlefield 4 Premium member. This will grant you early access to the upcoming Battlefield 4 expansion packs, new weekly content, and exclusive personalization options. Learn more at http://www.battlefield.com/battlefield-4/premium.